Kim Kardashian is talking to the White House in an attempt to free a nonviolent drug offender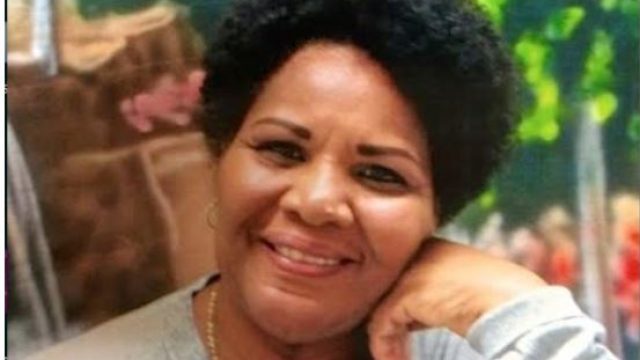 Kim Kardashian may be known for her family's reality series and her line of perfumes, but lately she's been vocal about her political views. Now, Kardashian is reportedly seeking a presidential pardon for one woman serving a life sentence in prison for nonviolent drug charges.
Mic reported yesterday, May 1st, that Kardashian had spoken with President Donald Trump's senior adviser and son-in-law Jared Kushner about pardoning 62-year-old Alice Marie Johnson, who was charged in 1996 with acting as a go-between for drug traffickers. According to Mic, the Keeping Up With the Kardashians star has made multiple phone calls to the White House over the past several months, and her efforts have reportedly led to White House lawyers reviewing the case.
Johnson, a single mother of five and now a great-grandmother, penned a column for CNN in 2016 in which she expressed hope that she might be among the 231 prisoners granted clemency at the end of President Barack Obama's term. In her column, she wrote that she was serving life in prison without parole for her first crime, a nonviolent crime. But Johnson was not pardoned by Obama.
A Change.org petition to release Johnson currently has more than 200,000 signatures. Her case was also featured in a 2013 ACLU report, which found that the number of nonviolent criminals sentenced to life without parole (the most severe sentence besides the death penalty) tripled between 1992 and 2008.
Kardashian was first alerted to Johnson's case via a report on Mic, which she shared with her Twitter followers in October 2017, writing, "This is so unfair…" Later that year, she recruited a team of attorneys, including her own lawyer, Shawn Holley, to advocate for Johnson's clemency.
Kardashian has been a vocal opponent of Trump's presidency. In September, she told Harper's Bazaar Arabia that "Anyone can run the U.S. better. My daughter would be better." And more recently, after her husband, Kanye West, tweeted his support for Trump and the Make America Great Again movement, Kardashian reiterated that she doesn't share the same political beliefs.
Kardashian's advocacy surrounding Johnson's release only further demonstrates her progressive values. We applaud her for using her influence as a celebrity to fight for justice, and we're keeping our fingers crossed that Johnson will be granted clemency at last.