You can now own items from Kim Kardashian's wedding to Kris Humphries — if 72-day marriage memorabilia is your thing
It might feel like a million years ago, but before Kimye was the number one couple of all our pop culture dreams, Kim Kardashian married basketball player Kris Humphries in a lavish 2011 ceremony that checked all the celebrity boxes: A-list guests…two Vera Wang wedding dresses…a televised wedding special.
Though the Kardashian/Humphries marriage didn't work out (and lasted an infamous 72 days), it did give us a slew of unforgettable memories…after all, E! aired the reruns on a seemingly endless loop, and without it, we'd never have Kardashian's iconic cry face.
All jokes aside, Kardashian went on to marry Kanye West in 2014, and the rest is pop culture history. But if you're still feeling a bit nostalgic for the Humphries days, we've got the best news for you: Kardashian's event designer is auctioning off items from the wedding, and they're something every Kardashian mega-fan needs to see.
Event designer Rrivre Davies is selling items from Kardashian's wedding to Humphries, including items with the former couple's K monogram, as well as a gigantic, glittery cross, if that works with your home's decor. The pillows aren't your ordinary throw pillows, with Davies telling People that the custom-made silk pillows were "made with metallic silver thread in the background design to make sure the bling factor was present even here." Hm.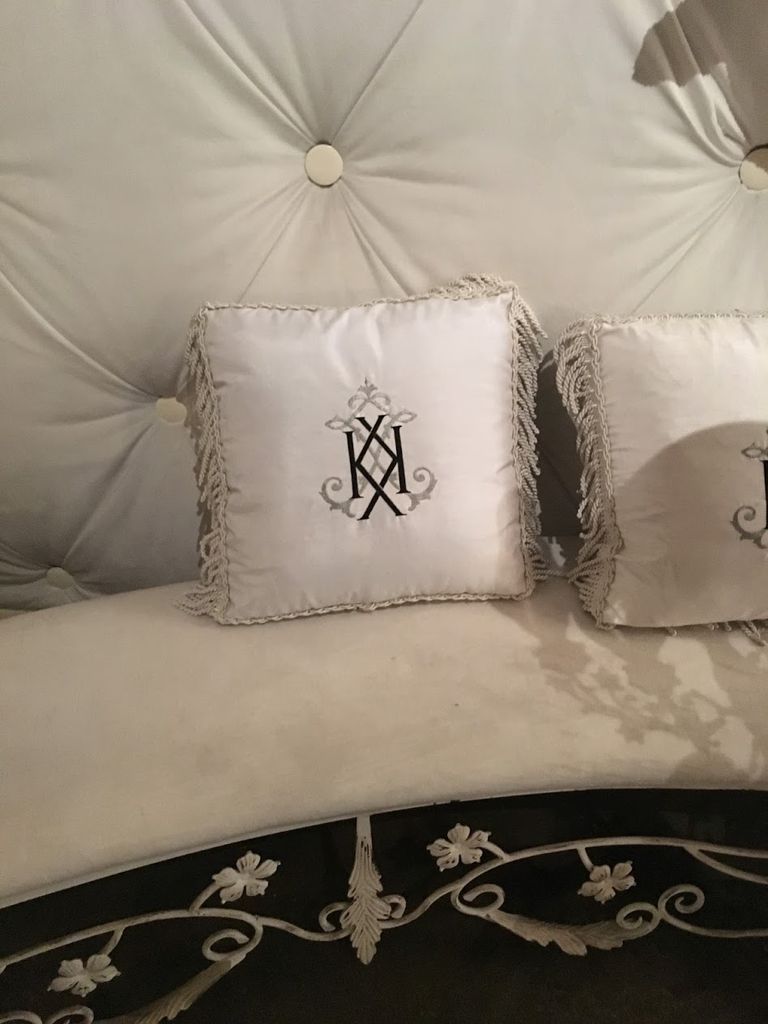 The cross served as a centerpiece for the wedding ceremony, with Davies noting that "the scale of the venue was quite large, so I designed this cross as oversized," adding, "I took inspiration from historic Armenian crosses to conceptualize this piece. The construction is solid wood, shaped to have dimensions so that from any angle you see the bling of the crystals. The bling greets the old world cross with new world opulent flair."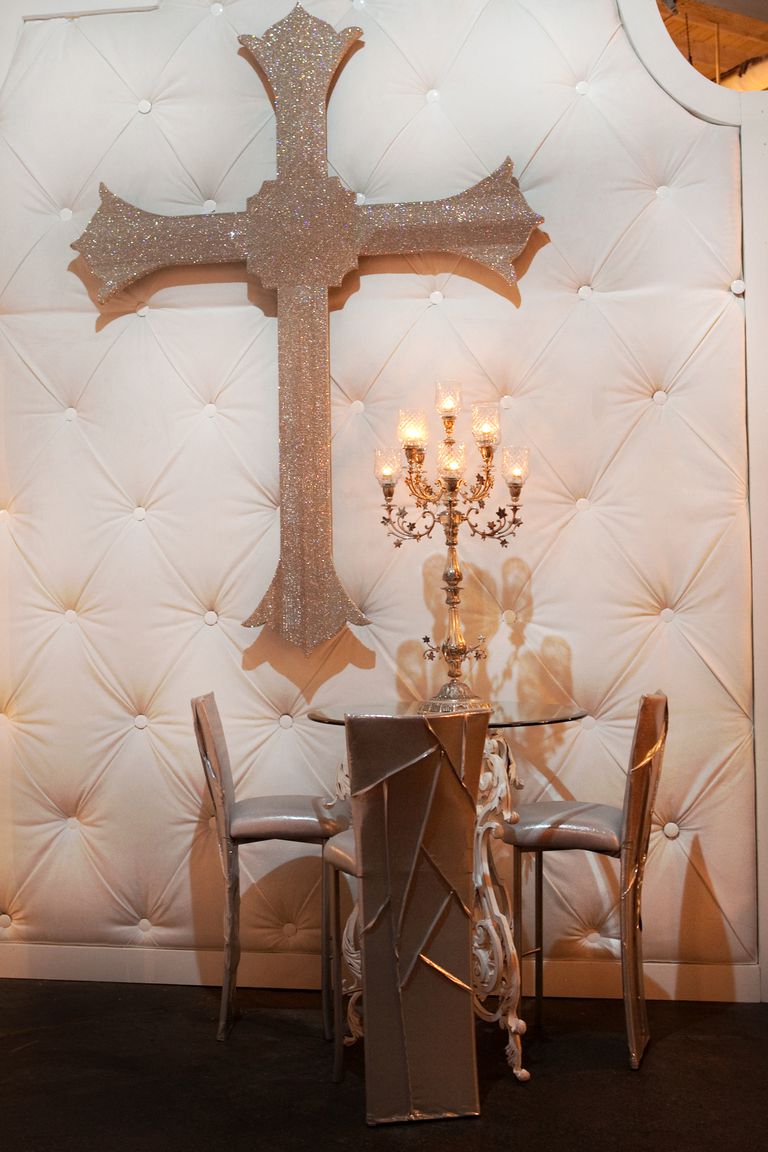 Other items from famous relationships past included in the auction are items from the 2015 yacht-themed birthday party Khloé Kardashian threw for then-boyfriend James Harden and Kaley Cuoco's 2014 wedding to Ryan Sweeting.
If you prefer celeb memorabilia from a couple still going strong, there are also items from Jesse Tyler Ferguson's speakeasy themed-birthday party for husband Justin Mikita in 2015. Ah, stars, they're just like us.