Kim Kardashian swears by this $9 face cleanser, proving she's not as bougie as you think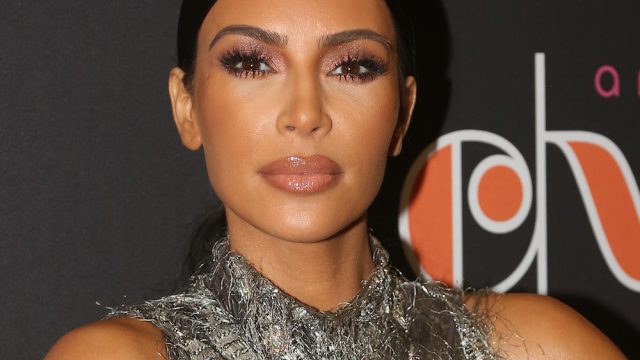 Get your shopping bag ready, because this is one story that will have you saying: celebs, they're just like us!
Kim Kardashian might like her expensive skin care treatments (like the vampire facial she made famous), but when it comes to certain beauty products, she doesn't mind getting a bargain. The makeup mogul revealed the affordable products she swears by from the drugstore. Best of all? The items she uses are under $15. Score!
Just like her sister Khloé Kardashian (who recently dished she washes her face with an under-$10 product), Kim loves an inexpensive facial cleanser. Specifically, it turns out the reality star is a huge fan of Cetaphil.
"At home, I use Cetaphil, the bar of soap or sometimes the more liquid [cleanser]," she told Refinery29. "I use Cetaphil lotion, moisturizer, and I love Clearasil face wash."
The Cetaphil Daily Facial Cleanser retails for $8.99, while the Gentle Cleansing Bar is $7.59 and the Moisturizing Lotion is $10.72. The brand is a cult-classic for a reason: its products work. So much so, that they're part of Kim's beauty routine. See? She's not as bougie as you'd think.
Aside from affordable skin care, the reality star revealed that she uses inexpensive makeup too.
https://www.instagram.com/p/BqFT1mNHkhM
While speaking with R29, she confessed she was wearing Maybelline's Great Last Mascara ($4.49). "I think the best makeup, you can get for such an affordable price," she said. And when she's not wearing lipstick from her own brand, KKW Beauty, she's rocking makeup from the drugstore. While the mom-of-three didn't share too many details about what her go-to lippie is, she said she usually goes for a Revlon lipstick.
https://www.instagram.com/p/Bpm2iA6HubP
With Kim's fragrance brand (KKW Fragrance) now in Ulta Beauty stores, it will be easier than ever for her to pick up her drugstore faves. Don't mind us, we'll be heading over there, too.