Kim Kardashian reportedly turned down $5 million offers for baby photos for a damn good reason
Kim Kardashian and Kanye West have reportedly been offered upwards of $5 million by various websites and magazines to publish the first photos of Kardashian's newborn daughter, but the couple has rejected all offers. According to TMZ, taking a fee in exchange for photos of their infant child would "violate their morals." Kardashian was reportedly inundated with multiple baby photo offers months ago and "immediately rejected" all of them.
Yes, once upon a time, a Kardashian would accept a fee to give the "first" photos of something to a magazine or tabloid, but we're in the #content world, where owning your own content is more valuable than a tabloid payout. Also, Kardashian spoke to safety concerns this time, especially in light of her Paris robbery. "They realize the media will eventually get pictures of the baby but they want to do it on their own timetable…when they're comfortable the safety of the baby is secured," TMZ reports.
Is the public excited to see Kardashian's littlest bundle of joy? Of course. Are Kim and Kanye excited to share their newest family member to the world? Likely. But not at the expense of Kardashian's values. For the record, Kardashian didn't share photos of North and Saint until two months after they were born.
North's first photo was revealed on Kris Jenner's short-lived talk show (remember that?) and Saint's baby photo was shared on Kardashian's website and app.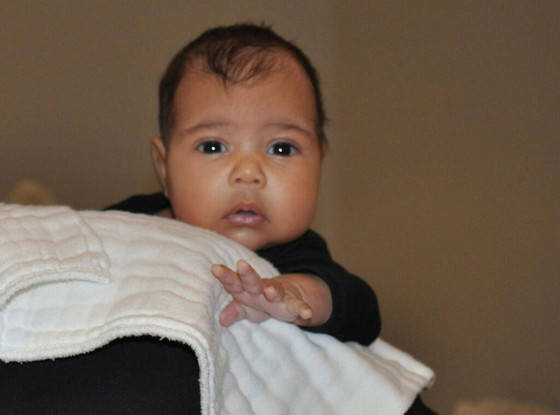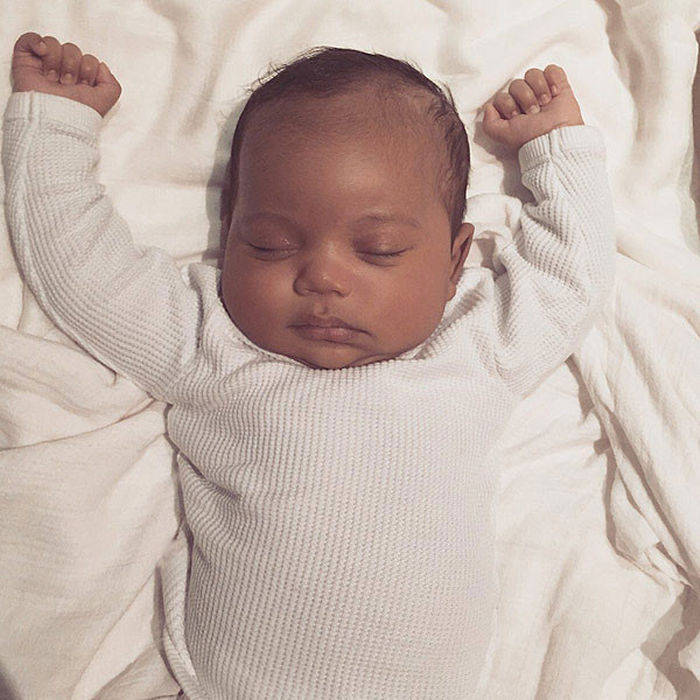 Kardashian's surrogate gave birth to the couple's third child, a girl, on January 15th, 2018. We'll be waiting for Kardashian to choose the best time to reveal her baby girl on her own terms.