Kanye West took this shirtless, body-positive pic of Kim, and it's #MARRIAGEGOALS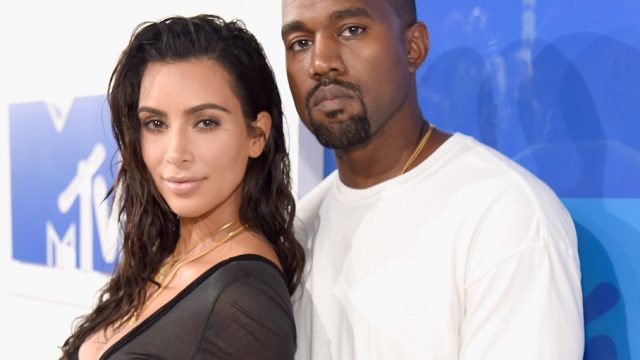 What's even better than feeling empowered enough to post a body-positive shirtless photo of yourself on Instagram? Getting your all-star husband to take it for you. While Kim Kardashian is no stranger to gorgeous selfies, she made sure to give Kanye West all the credit in her most recent solo shot posted on Sunday, April 22nd.
Kim's let her family play photographer in the past. Just last February she posted a photo of herself taken by the one and only North (that's right, four-year-old North) — and let's just say, the girl has a bright future in photography some day should she so choose.
The most recent Insta pic makes it clear that the passion is still alive and well between Kim and Kanye, and also proves that Kanye is super supportive of his wife's confident body shots. The photo shows Kim rocking a pair of black shorts, a necklace, and well, that's it (however, she does have a white sheet placed artfully across her chest). The picture was shot while they were vacationing in Turks and Caicos, and we have to admit — Kanye did a great job.
That wasn't the only romantic photo Kim posted that day. She also shared a picture in which she and Kanye were going in for a kiss — and it honestly looks like it could be an album cover. (Who knows? Maybe it might be someday.)
Simply stunning.
It's just nice to know that even after three kids and a high-profile television show, Kim and Kanye still make it a priority to spend quality time together. Keep the body-positive pics coming, lady.