Kim Kardashian told Jennifer Lawrence which sister she'd "kill last" if stuck on a deserted island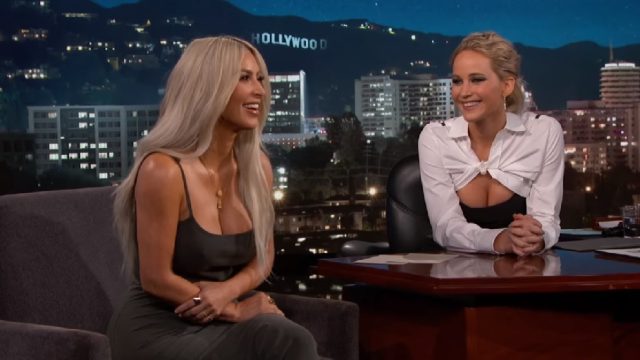 Even though Jimmy Kimmel is out this week, "the show must go on." And that's why he's had celebrity guests take over the gig for him. During last night's episode of Jimmy Kimmel Live, Jennifer Lawrence interviewed Kim Kardashian, and a lot of revealing information came out.
On the show, Lawrence mentioned several times how she was "obsessed" with the reality star. In fact, she was even invited over to Kris Jenner's home for dinner somewhat recently. According to the actress, the two of them drank pretty heavily together and had a lot of fun. It should go without saying, but we wish we could have been there to see the antics unfold.
"The Kardashians are more comforting to me, I think," she said. "I've been watching them for 11 years, so I grew up with them, and I know all of them personally. The Housewives, they go in and out. They're fighting all the time. There's something more comforting about the Kardashians."
Lawrence truly seemed comfortable during last night's episode. In fact, she asked Kardashian a question we were curious about, but felt awkward asking — which sister would she kill last on a deserted island?
https://www.youtube.com/watch?v=NWdc7PyZNLA?feature=oembed
At first, Lawrence worded the question a bit awkwardly, using the phrase "family members."
"You've already killed the annoying ones, and now there's basically your favorite one," Lawrence said.
Obviously, Kardashian said she'd choose to survive with her kids. And after feeling a little terrible for accidentally bringing children into the mix, Lawrence decided to reword and make sure it was just siblings who were included.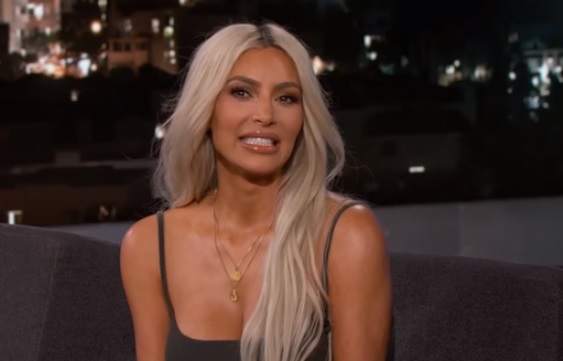 The answer? Khloe. But for a reason that puzzled Lawrence.
"It might be Khloe, because I feel like she'd, like, kill me," the reality star said.
We had a feeling the two of them were pretty close.
Fingers crossed that one of these days, Lawrence makes a Keeping Up With the Kardashians cameo. (Or should we say, "kameo.")