Kim Kardashian explained why she thinks the Paris robbery was "meant to happen to me"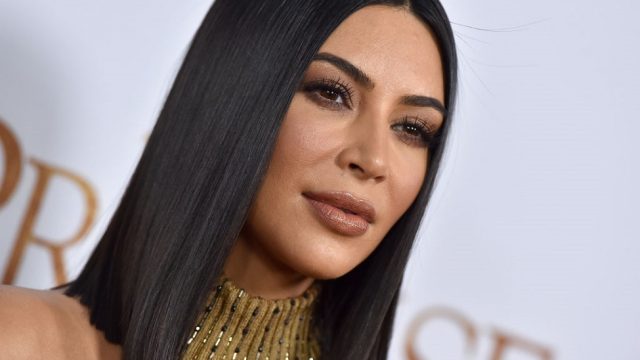 While it's still quite scary and emotional, Kim Kardashian opened up about the robbery that she was involved in on The Ellen DeGeneres Show today. It turns out that with a little bit of reflection, Kardashian considered the scary event to be pretty eye-opening. In fact, it made her rethink a lot in her life. We're so proud of her for taking a negative, and ultimately turning it into a positive.
While we've seen her a lot on her reality show, this was actually Kardashian's first interview about the incident since it happened. And we definitely think she chose an incredible show to share her words on.
https://www.youtube.com/watch?v=TzKeiCfHVu0?feature=oembed
This might be the most "real" we've seen her in some time. You can tell that the robbery really made a big difference in who she is, and who she aims to be.
"It was meant to happen to me...Things happen in your life to teach you things," Kardashian said amidst a few tears.
In Kardashian's mind, she was extremely materialistic before everything took place. She said that she no longer cares about showing off, or having certain possessions.
"I'm so happy that my kids get this me and that this is who I'm raising my kids [as]. 'Cause I just don't care about that stuff anymore. I really don't," Kardashian noted.
Kardashian was alone when the incident took place at around 2:30 in the morning. She said that her robbers had been following her for around two years, and took notes on what she had, as far as jewelry was concerned. She admitted that she should have had a security guard, but mentioned that now she has several — just in order to sleep at night.
She said that the concierge had a gun to his head, and her robbers asked him for "the rapper's wife."
"How dare them not know your name," DeGeneres joked.
But jokes aside, it's nice that Kardashian can finally come to terms with what happened. It seems extremely horrifying, but it definitely shaped her into an even stronger woman.