It's official: Kim Kardashian is training to be a lawyer (and her study schedule sounds daunting)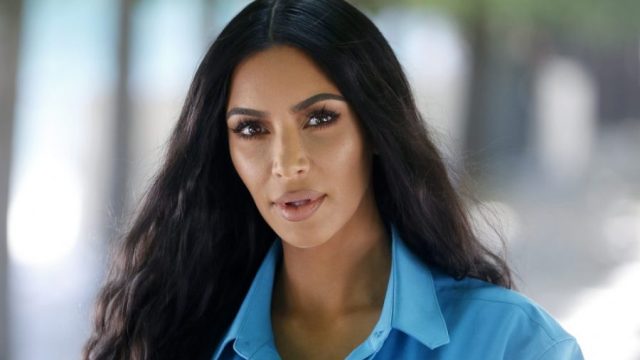 We've known that Kim Kardashian West has had a pointed interest in law for a while. She's said in past interviews that she might consider law school some day, and has taken an active interest in criminal justice over the past year. And it now officially looks like the beauty mogul and queen of reality TV is taking the next big step: studying for the California bar exam.
In an interview with Vogue, Kardashian revealed that she's decided to embark on a four-year apprenticeship program with a law firm in San Francisco, with the goal of taking the bar in 2022. And in case you're wondering: No, the star doesn't have a college degree. However, in several states—including California—a person can take the bar through a process called "reading the law," in which they apprentice under the supervision of a practicing attorney. Kim will have to work under a lawyer at least 18 hours a week, as well as take monthly tests (reading the law is how Abraham Lincoln became a lawyer…NBD).
"I had to think long and hard about this," she told the magazine. "The White House called me to advise to help change the system of clemency, and I'm sitting in the Roosevelt Room with, like, a judge who had sentenced criminals and a lot of really powerful people and I just sat there, like, Oh, shit. I need to know more.
"I would say what I had to say, about the human side and why this is so unfair. But I had attorneys with me who could back that up with all the facts of the case," she continued. "It's never one person who gets things done; it's always a collective of people, and I've always known my role, but I just felt like I wanted to be able to fight for people who have paid their dues to society. I just felt like the system could be so different, and I wanted to fight to fix it, and if I knew more, I could do more."
Kardashian's most immediate goal is apparently to pass what's known as the "baby bar" this summer, which apprentices must pass in order to continue their studies. In the meantime, she's studying everything a first-year law student normally would.
"First year of law school, Kim said, "you have to cover three subjects: criminal law, torts, and contracts. To me, torts is the most confusing, contracts the most boring, and crim law I can do in my sleep. Took my first test, I got a 100. Super easy for me. The reading is what really gets me. It's so time-consuming. The concepts I grasp in two seconds.
We're genuinely impressed that Kim is taking her interest and advocacy in social justice to the next level (though, of course, her ability to do so is rooted in a lot of opportunity and privilege). Still, we can't wait to see what she does next after empowering herself with knowledge.