Kim Kardashian says she's mostly sober now because she was a designated driver when she was 14, and, WHAT?
It's amazing how the things we do as kids and teens shape the adults we become. So many habits get formed so young, and that's true for celebrities, too. Andy Cohen interviewed Kim Kardashian West on the Watch What Happens Live After Show, and Kim revealed some very interesting stories from her past.
Obviously, we all know that Kim leads a mostly sober lifestyle. Because it can be so hard to avoid alcohol in social situations, so we're super impressed that Kim is confident enough to say no. But until now, we never really knew how that all started.
Kim Kardashian told Andy Cohen that her sobriety goes back to age 14, when she was the designated driver for her family.
Uhm, what?
https://www.youtube.com/watch?v=mty8eoXY2xc?feature=oembed
Kim tells Andy that when she was younger, Kourtney was a big partier. So Kim's father taught her how to drive when she was 14-years-old and would have Kim tag along to Kourtney's parties. Kim says that he left her their big Chevy Tahoe, and Kim would drive her sister and friends home. She would check in with her dad when everyone was home safe. Wow, that is a LOT to put on the shoulders of barely teenage Kim.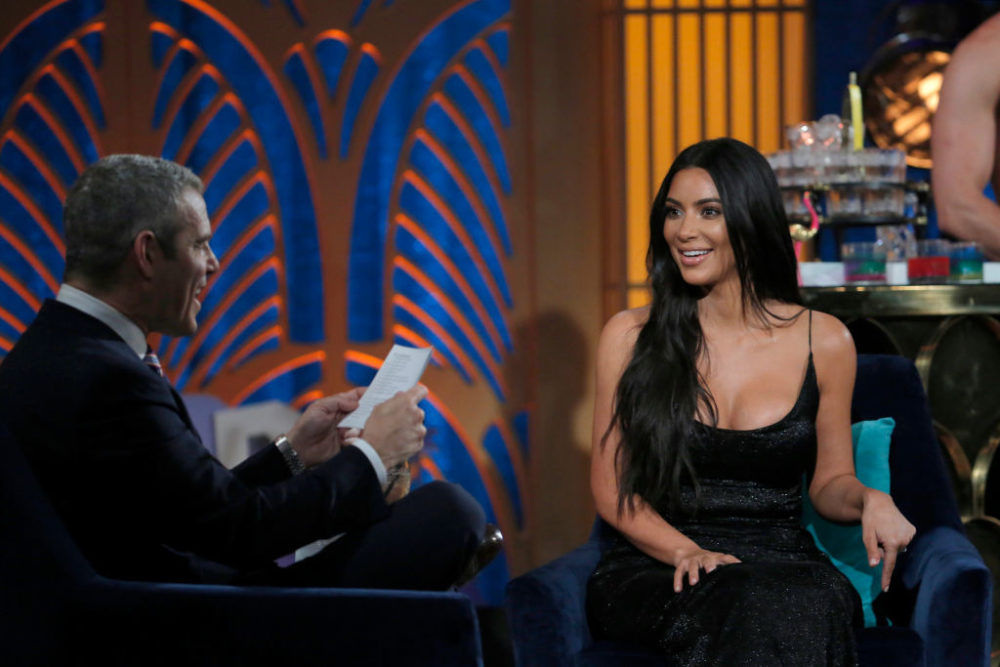 Kim said, "I felt this responsibility of driving everyone. And everyone would take advantage of me, and I would be the designated driver. And they would literally only have me hang out just to drive everyone home."
Well, we definitely applaud Kim for making sure everyone got home safe. We can all relate to the immense responsibility (and annoyance) of being a DD when everyone else is having fun. And probably seeing how out of control people can get showed Kim that alcohol maybe wasn't something she wanted in her life. And that's her choice, and we think it's so impressive that she sticks by that.
Also, we love that the Kardashian sisters have been looking out for one another basically their whole lives. Just goes to show the power of sisterly love.