This new sneak peek from KKW Beauty clues us in to what else we should expect from the line
Kim Kardashian's KKW Beauty line's first launch is set to release tomorrow at 9 a.m., PST. The KKW Beauty contour kits are bound to sell out, come on — who knows contouring better than Kim K?
As expected, the contour kits are only the beginning for KKW Beauty, Kim's already said that fragrances are on the way.
Following in the footsteps of the contour kit, we've got a feeling that KKW Beauty will feature products to get Kardashian-level glam. We're thinking sultry smoky eye palettes, peachy nude everything, and bronzers — lots of bronzers.
Kim snapped a pic of some upcoming KKW Beauty samples, all with minimalist packaging, with plenty of hints on what's to come. KKW Beauty is poised to dominate.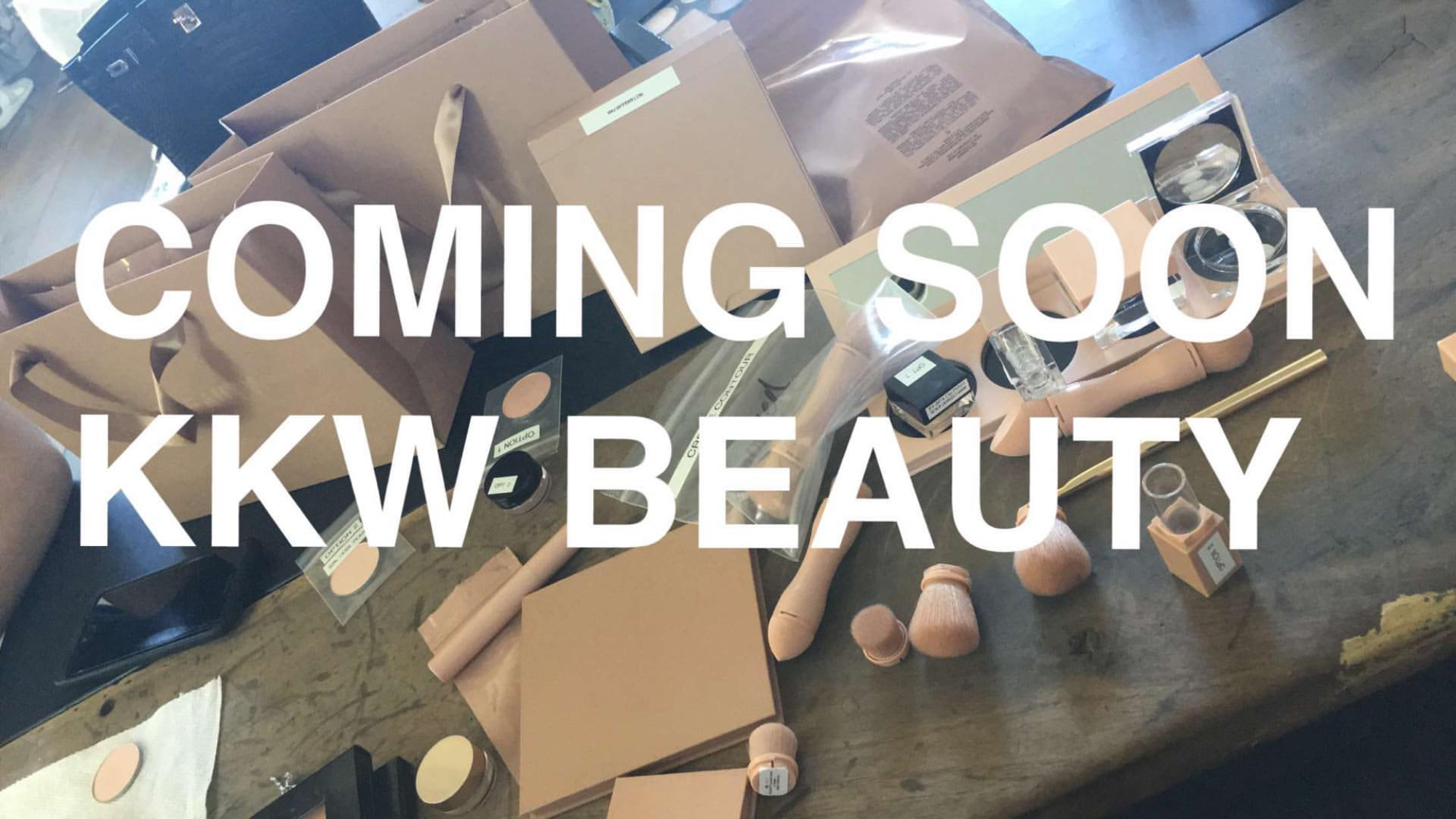 The first thing we noticed were shadow pans in shades of beige. Could these be eyeshadows or part of a larger palette of setting powders? Which would totally make sense, something has to set those contour kits.
There's a huge palette in the middle, we're hoping for prismatic highlighters but judging by Kim's recent beauty looks, it's probably something with more matte options than shimmers.
https://www.instagram.com/p/BVkuEbmgRis
There's an empty lipstick container between the "T" and "Y" of "Beauty," we'd bet anything the first KKW Beauty lipstick collection will be, you guessed it — nudes.
The smaller compacts could be for individual shadows, multi-use pigments, or lip balms, the square jar between the "A" and "U" looks like eyeliner or brow pomade, and the tiny gold jar under the "W" looks like a lip balm or some sort of creamy under-eye product.
https://www.instagram.com/p/BViQFqKgAjL
Hopefully, Kim will pull a Kylie and surprise drop a little somethin', somethin' tomorrow when the KKW Beauty contour kits go live. Set your alarms for 9 a.m., PST. Tomorrow morning is gonna be a doozie.