You'll never believe how much Kim Kardashian's morning skincare routine costs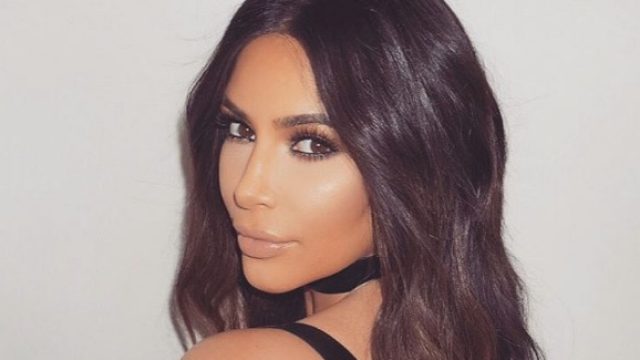 We never expected Kim Kardashian's at-home skincare routine to consist of run-of-the-mill products anybody could get, but a recent Snapchat showed that Kim surely does NOT play around when it comes to her morning beauty ritual. According to Us Weekly, Kim snapped a photo of four products all from the luxurious La Mer brand — The Perfecting Treatment, The Concentrate, The Renewal Oil, and the iconic Crème de la Mer. The total cost for this high-end skin treatment? A whopping $1,230. That's rent money, people.
For decades, La Mer has been the crème de la crème (no pun intended) when it comes to facial moisturizers. The brand's website claims it has the power to completely "transform the skin," and making it look "virtually ageless." With those statements, it's no wonder La Mer is a longtime favorite of makeup artists and celebs, as well as the source of legend — Mariah Carey was once rumored to use La Mer as diaper cream for her babies and Jennifer Lopez was said to have applied the stuff on her body from head to toe. Could you imagine?
Kim also made sure to say that she wasn't getting paid for promoting the product, which can be considered more proof that La Mer may very well live up to its hype. While some of us might only be able to fantasize about using La Mer in our own morning skincare routines, we still might be able to try another favorite of Kim's, such as Kiko's Scrub & Peel wipes by the Italian cosmetics brand, Kiko Milano.
If you can get your hands on them, the exfoliating wipes only go for about 6 pounds, or around $8.50 USD. That sounds way more doable than $1230!