Kim Kardashian shared pics from her old "Barbie Magazine" shoot, and it's '80s-tastic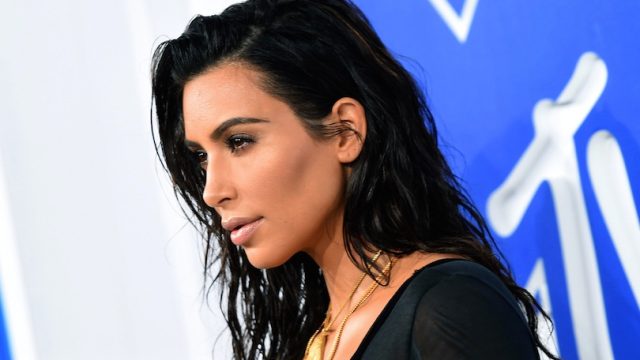 Given our forever-love for all things Barbie, we were thrilled to learn that one of the most well-known people on the planet started her career gracing the pages of Barbie Magazine at just eight years old.
Because everything about this is impossibly cute. This particular issue was all about California, and Baby Kardashian was snapped at historic hotspots like the Hollywood Walk of Fame and Universal Studios.
"You guys, my first debut was in 1988 in Barbie magazine. Look at what a star, reading star maps," Kardashian says in the video.
Not only is that huge white bow in Kardashian's hair our everything, but we just kinda love that she was involved in something so hilariously random. Plus, Mattel recently announced that they're finally making Barbies with diverse body types. So basically, we're just utterly on board with everything about this.
OH, and there's more.
She's wearing Micky Mouse ears in this one!
"Look, I love LA. How cute."
It's kinda too early to tell if Kardashian's daughter North West will follow in her mom's model-worthy footsteps,  but Kardashian did reveal on Snapchat that she's working on a kids clothing line with hubby Kanye, and little North was photographed wearing a sequin yellow dress and shearling coat from the line. She's adorable like her mom, obviously.
Thanks for sharing this glimpse into your childhood, Kim! If you dig up any more Barbie snaps from your past, be sure to let us know.