Kim Kardashian sent her "Bae" fragrance to her enemies for Valentine's Day, because savagery doesn't have to be mean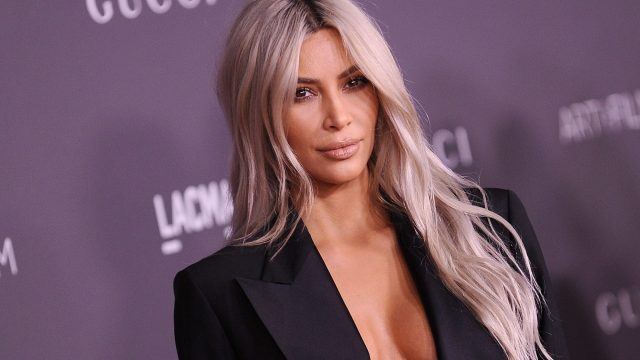 Valentine's Day is a mere 13 days away and Kim Kardashian is on it.The Yeezy Season 6 muse apparently sent out a ton of Valentine's gifts today, February 1st, and they consisted of one of her new Kimoji Hearts KKW Fragrances inside a hollow chocolate heart.
But the gifts may have a coded meaning. In a recent Instagram story, Kim shared a photo of the recipient list, along with a note that said, "Alright guys. I am writing the list for my press boxes. I'm going to send them to way more than this, but I decided this Valentine's Day, everyone deserves a Valentine, so I'm going to send them to my lovers, to my haters, to everyone that I think of because it is Valentine's Day after all."
The photo that accompanied the message revealed color-coded stickies with a slew of different celebs named on them. Some people, like Bette Midler, Wendy Williams, and Taylor Swift, were on blue stickies. Other names were on purple stickies, and others still were on pink.
Some astute fans noticed that many of the names on those blue stickies appear to be people who Kim has had beef with in the past. Take a look.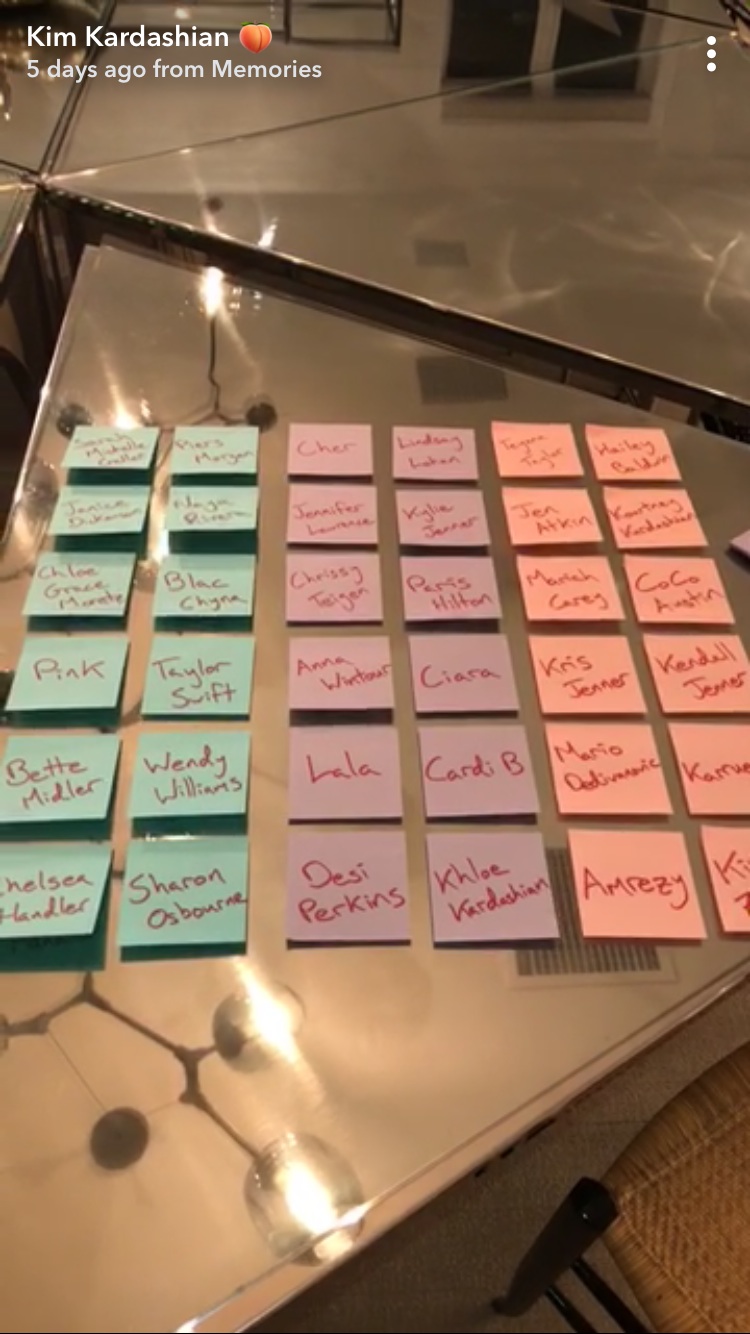 Now recall that Kim's new fragrance line also comes in three colors — Bae comes in blue packaging, Ride or Die comes in purple, and BFF comes in pink. So if the sticky note colors correspond to the colors on her perfume boxes, it would seem as though Kim specifically sent her haters Bae, as opposed to Ride or Die or BFF.
SAVAGE!
Or perhaps super sweet? We're honestly not sure. What do you guys think?