Kim Kardashian says this major baby name theory is WRONG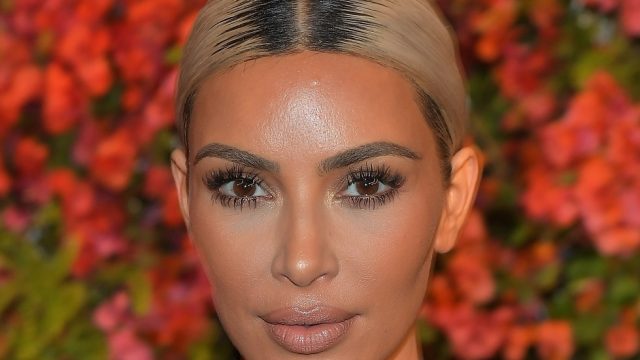 In case you somehow missed it, Kim Kardashian's third child is here. Kim and husband Kanye West welcomed a baby girl via a gestational surrogate, announcing her arrival on Tuesday, January 16th.
While fans are ecstatic, they're also dying to know one key detail: What Kim and Kanye named the newest member of their brood. And so far, all we know for sure is what they definitely didn't name her — thanks to Kim debunking a particularly popular fan theory.
Every tweet and Instagram photo on Kim Kardashian's accounts have been meticulously scanned for clues regarding anything and everything new baby-related. So when Kim posted a photo of the classic Louis Vuitton logo, people had thoughts. Not only are both Kim and Kanye big Louis Vuitton fans, but Kanye famously rapped, "Met her at a beauty salon, With a baby Louis Vuitton, Under her underarm," in "Gold Digger." A baby Louis Vuitton?
false
But alas, turns out this was not the major clue fans were hoping for.
Kim took to Twitter to dispel the rumor, and it seems like she had a pretty good laugh about it, too.
"NOPE! It was Kim Jones last show and wanted to snap a LV pic. How amazing did Naomi & Kate look?!" she wrote, after referencing an article published by Us Weekly.
During an appearance on The Ellen DeGeneres Show last year, Kim noted that she's particularly fond of "short, easy to spell, one syllable" names. So if you want to keep guessing prior to the big announcement, you may want to keep within those guidelines.