We almost missed Kim Kardashian and Rihanna twinning in these sexy, waist-high $4,590 boots
It goes without saying that Kim Kardashian and Rihanna's style is the stuff of legends. There's nothing they're afraid to wear, even if it's (~nearly~) nothing at all. We've seen Kim kill it in everything from sleek, skin-tight getups to Juicy Couture-style velour tracksuits, and she's proven a worthy fashion icon over the years. And then there's Rihanna, wearer of the nearly-naked dress that kicked off the entire nearly-naked trend, slayer of all things red carpet, and Fenty X Puma fashion designer.
Our point is this: These ladies both have exceptional, trendsetting taste. So that they would both opt for the same risqué designer boots is hardly a surprise!
We nearly missed that Kim and RiRi were twinning in these sexy, belly-button-high boots since Rihanna's were a bright orange shade, while the Keeping Up with the Kardashians star's were an understated black. But upon further inspection, we realized both are the same Vetements X Manolo Blahnik stunners.
Rihanna first wore these babies back in August while making a drool-worthy appearance at Drake's OVO fest in Toronto. Not that anything in that cheery tangerine color could be missed, but whew! The singer's boots were an instant hit with their luxe satin fabric, belly-reaching length, and cool-girl fold over that revealed her thigh.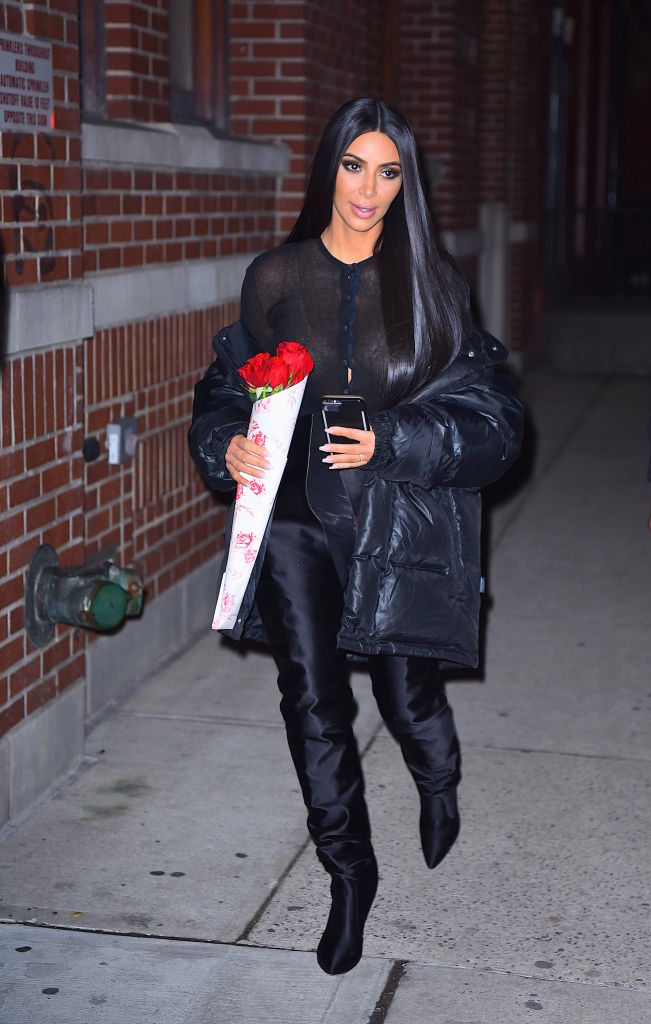 Kim opted for the same fold-over with her own black pair of these badass boots, pairing them with an all-noir ensemble while at New York Fashion week last month. Her look erred on the more understated-sophistication side, as you can really only see the boot's scandalously high length upon close inspection.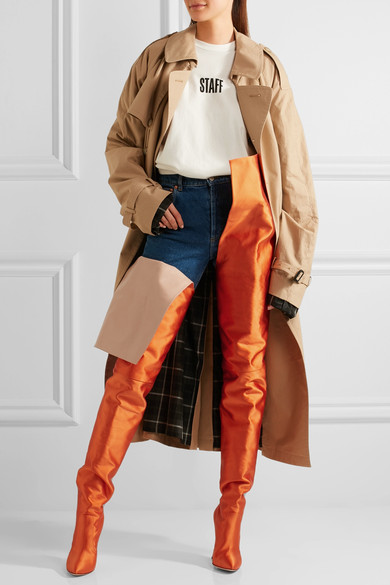 Considering their daredevil design, it's safe to say these boots are not for everyone. Which may be a good thing, considering their massive $4,590 price tag.