Kim Kardashian pleaded with California Governor Jerry Brown in her ongoing fight for prison reform
After successfully convincing President Trump to commute Alice Marie Johnson's life sentence, Kim Kardashian West is back on her prison reform beat. She's now urging California Governor Jerry Brown to sign a bill that would change how women are treated in prison, especially by male guards, and she reportedly also has plans to launch a program to help recently released inmates.
TMZ reported that Kim spent several hours at the California Institution for Women in Corona on Friday, July 6th, speaking to 15 women about their life behind bars and their plans after getting released. According to TMZ's sources, Kim wants to launch a rehabilitation program to help newly free inmates adjust to life outside prison.
On July 9th, Kim tweeted at Governor Brown urging him to sign Assembly Bill 2550 — which would increase female inmate safety around male correctional officers. The bill seeks to prohibit male correctional officers from performing pat-down searches unless the female inmate is "a risk of immediate harm to herself or others." The bill would also require male guards to announce their presence when entering the women's housing area and would prohibit them from entering places, like showers, where the inmates are undressed.
"The woman I met at CA Women's Institution are still on my mind and in my heart. I do hope @GovBrown will sign AB2550 to grant #DignityForIncarceratedWomen #cut50," Kim tweeted.
Kim mentioned the hashtag, #Cut50, which is a prison reform initiative (created in part by Van Jones) that aims to reduce the prison population by half.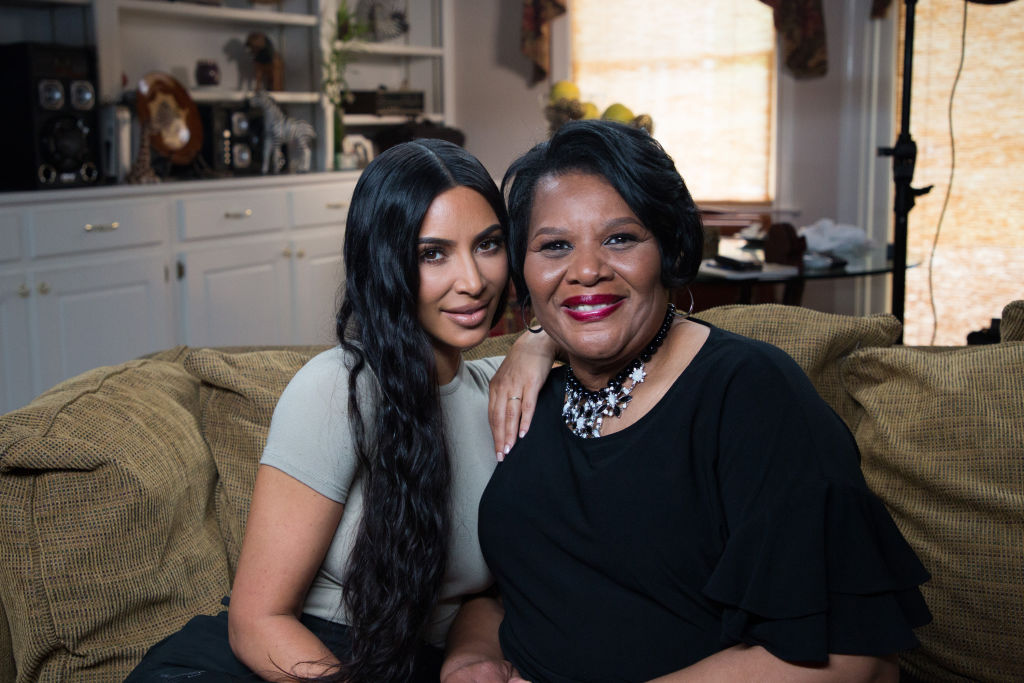 Back in May 2018, when nonviolent offender Alice Marie Johnson heard that Kim had made her case her personal mission, Johnson told Mic:
"Kim is truly my war angel who will stop at nothing or leave no stone unturned to bring me home. She is genuinely committed in her quest and has the sweetest heart for me.
We're glad Kim is using her platform and celebrity to make a difference in the fight for American prison reform.