Kim Kardashian uses this mist to reapply sunscreen over makeup, and we found 4 other options, too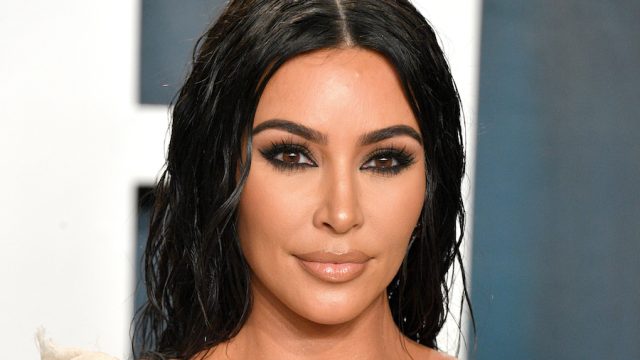 A full face of makeup is no excuse for skipping the SPF. Kim Kardashian West knows this well, and, over Memorial Day weekend, she shared her secret for keeping glam while staying sun-safe. In a since-expired Instagram Story, the beauty mogul raved about a product that makes this two-part task possible. That product is the newly launched Lumasol Post-Makeup SPF Mist.
"I'm so excited that I just received this Lumasol—I actually asked them to send it to me when they were launching," Kardashian West said on her Story, Allure reports. She also noted that this wasn't a paid promotion, just her sharing about a product she loves.
"It's a sunscreen that you can spray over your makeup because you have to spray sunscreen like every two hours, and I think a lot of people think you can do it just once and be good for the day but that's not the case," she continued.
As Kardashian West notes, the American Academy of Dermatology and the Skin Cancer Foundation both advocate for reapplying sunscreen every two hours. She went on to do a demonstration, misting her face with the product and emphasizing the importance of wearing SPF. "Alright guys I'm gonna show you how it works, I'm wearing makeup and going outside so I'm just gonna mist and then wait for it to dry and then I'm all set. SPF 50 is a necessity," she says.
Kardashian West is right, SPF is essential—whether you're wearing makeup or not. If you do wear makeup, make sure to include a pre-makeup sunscreen in your routine in addition to a post-makeup product for reapplication. On top of all that, dermatologists also say you should wear sunscreen even when staying indoors because the sun's harmful UVA/UVB rays are not shielded by glass windows. So, an SPF face mist should be a supplement to your other sun-protective products, not a complete replacement for them.
For more post-makeup SPF mist products like Kardashian West's, but on a slightly smaller budget, shop our picks below.
Coola Refreshing Water Mist Sunscreen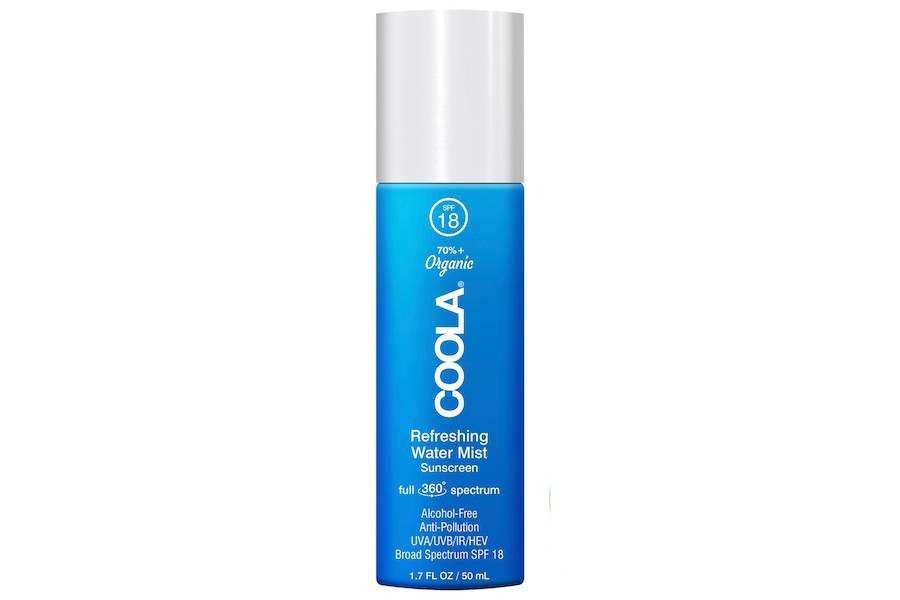 Our fashion and beauty editor, Pia Velasco, swears by this mineral sunscreen spray for hot summer days. "Trust me—when you're walking around and dripping sweat, you'll be thankful you have this sunscreen spray in your bag. Sunburns and sweat won't stand a chance," she writes.
Supergoop! Defense Refresh (Re)Setting Mist SPF 40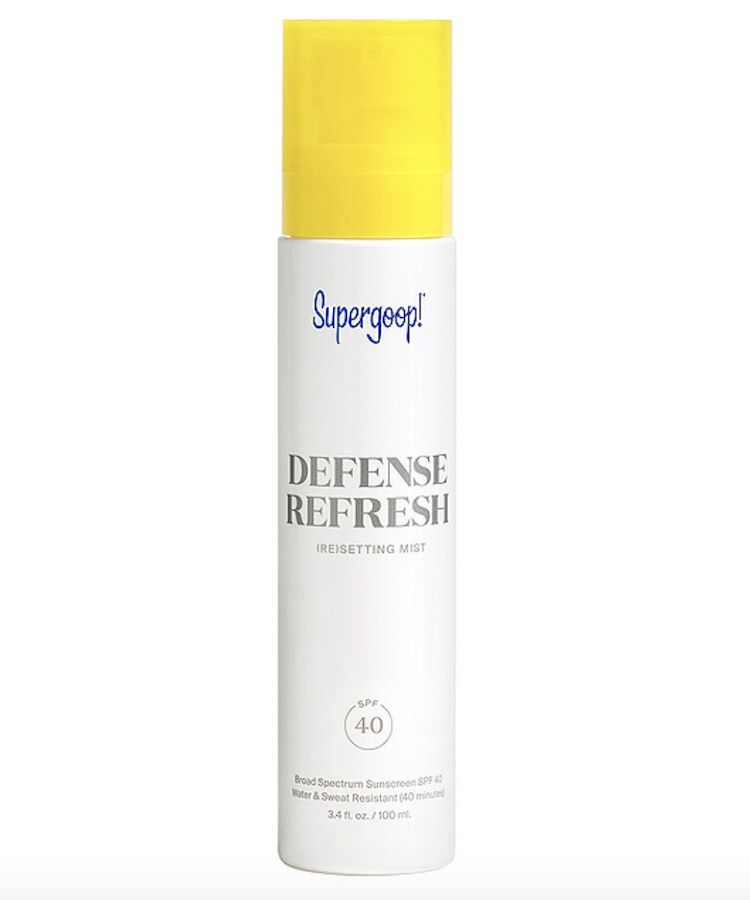 This SPF 40 makeup setting spray is safe for all skin types, clean, and cruelty-free, and it has a light, non-irritating scent. You can also shop the mini version for $14 here.
Neutrogena Ultra Sheer Face Mist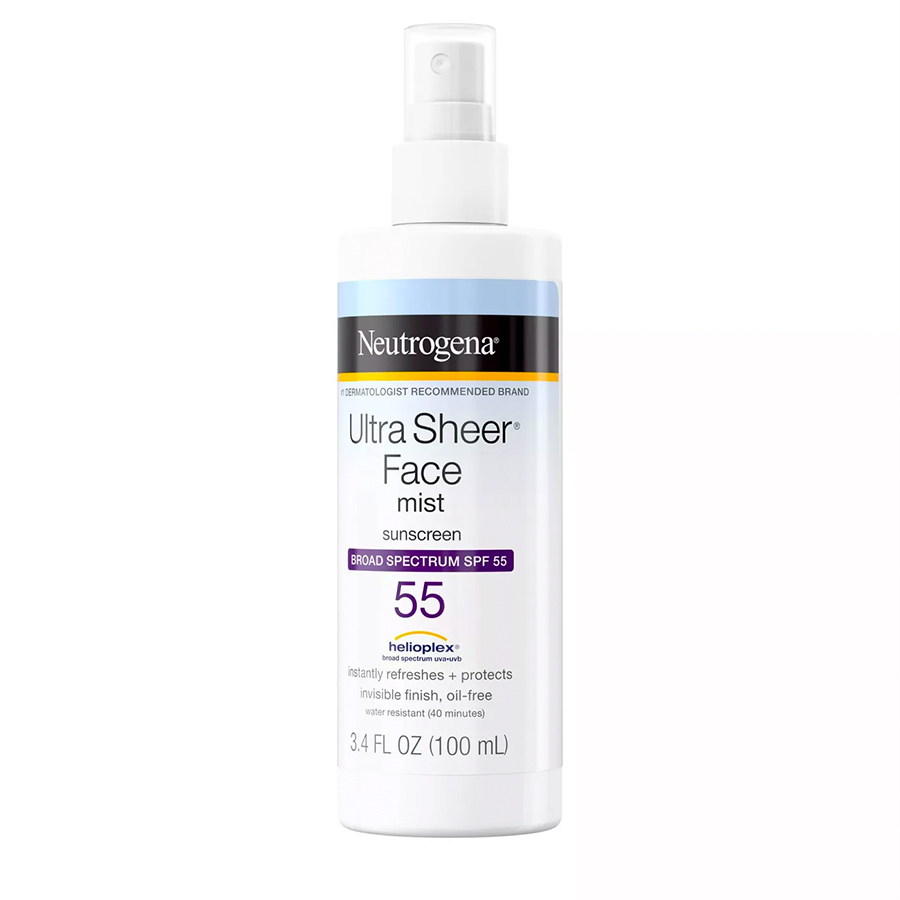 For an oil-free, budget-friendly option, try Neutrogena's Ultra Sheer Face Mist. Reviewers love the fine mist for not leaving behind a white cast on the skin. One shopper writes, "The formula is light enough for everyday use over makeup but also water-resistant enough for outdoor activities or a day at the beach. Love it."
Paula's Choice On-The-Go Shielding Powder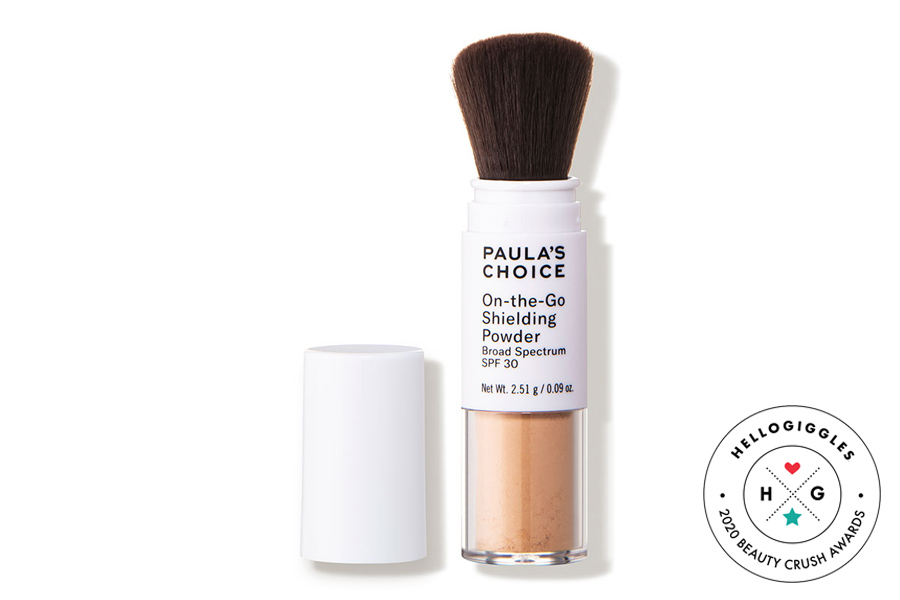 Though it's not a spray like the others, this post-makeup SPF product is one of our 2020 Beauty Crush Award winners. The translucent powder brushes on over makeup and works great to offer protection while also keeping oiliness at bay.