Kim Kardashian is really committing to this whole washed-out Polaroid aesthetic on Instagram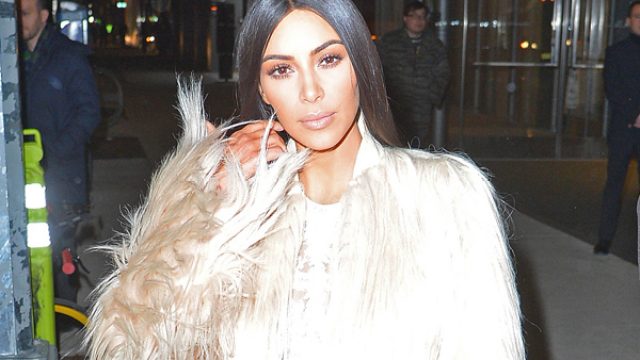 If your Instagram game on lock, or nah? So, Kim Kardashian is really committing to the washed-out Polaroid aesthetic on Instagram and we're kind of into it. The 36-year-old reality star clearly isn't one to abandon something or jump ship quickly, based on her current Instagram trend.
When Kardashian first returned to social media this month, she posted a picture of her family, in a washed-out filter look. We loved that she was finally giving fans a peek into her family life, but we didn't really think twice about the filter effect.
Now, the Keeping Up With the Kardashian star has made it clear that this is her new look for Instagram and we're all for it.
On Tuesday, the mother of two posted a chic photo of her and two friends and again the washed out look is there.
"Travel Buddies," she captioned the picture of her walking and strutting in style.
A day prior, while traveling in Dubai, the mobile game mogul shared a solo shot of herself with almost a white-lens filter effect.
Even her ocean pictures have the white blast coloring detailing.
At first we thought she was just trying out a new photo style, but it's clear now that this is her new approach to photo sharing.
The washed-out look makes new photos look retro or vintage, so we totally approve of her photo decisions.
It has definitley made her family pictures seem like they are from a piece of history and a snapshot in time, which is pretty unique.
Sometimes the quality even looks a little out of date, and poor, but it's a photography decision, not a mistake. If we didn't know any better we'd say, Kardashian's found herself a new hobby…photography!
What do you think of the retro Polaroid vibes these photos send? Do you like the reality star's new photo plan?