Kim Kardashian shared a touching message supporting Planned Parenthood on Instagram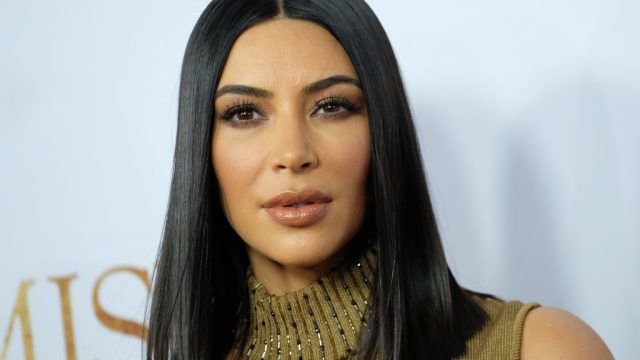 Kim, Kourtney, and Khloe Kardashian are using their social platform to do some social good. The three  Kardashian sisters visited a Planned Parenthood location in Los Angeles this week and learned all about the ways the organization helps women.
They were obviously impacted by the people they met there. Kim posted a recap of the visit on Instagram and used the hashtag #istandwithPP.
"My sisters and I visited Planned Parenthood recently and learned that the House of Representatives forced through a bill that strips health care coverage from millions of people and raises health care costs, including Planned Parenthood patients. 😢They are such an amazing place that provides so much to so many! #istandwithpp."
They took a photo with some of the staff at a Los Angeles clinic.
Khloe also posted about the experience. She mentioned a few of the services Planned Parenthood provides to women, like birth control and cancer screenings.
Planned Parenthood needs their support more than ever. The recent healthcare bill passed by the House of Representatives could make Planned Parenthood lose 30% of its funding. And Vice President Mike Pence has been vocal about his desire to see the organization defunded.
"Congress is going to vote to repeal and replace Obamacare. And when they vote to repeal and replace Obamacare, we will finally defund Planned Parenthood," Pence said recently at a gala hosted by the Susan B. Anthony List, an anti-abortion group.
The Kardashians aren't the only celebrities lending their voices to Planned Parenthood. Musicians like John Legend, Bjork, and Estelle have contributed music to a new album, 7-inches for Planned Parenthood. The box set also features comedians and spoken-word artists.
Celebrities shouldn't necessarily be obligated to be outspoken on political matters. But it can be really effective when they do.