Kim Kardashian's hair is now a shocking shade of pink, and we're in love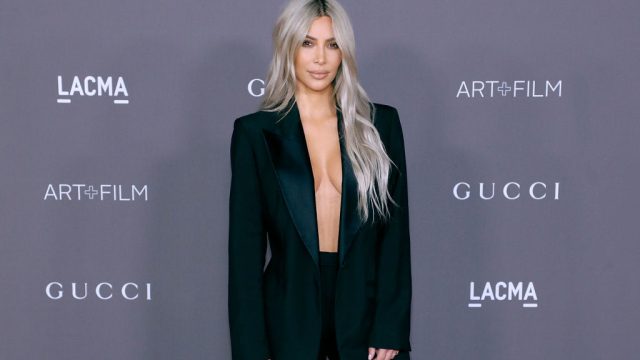 We may be used to wild hair colors from one member of the Kardashian-Jenner fam, but this time, it's not Kylie Jenner's 'do that is in the spotlight. Kim Kardashian decided to go pink, and we're obsessed with her new look.
The new hue isn't your soft peach or rose gold hair color — oh no, it's shockingly neon. A.K.A. PINK. Before she debuted the head-turning shade, Kardashian had been platinum blond for quite a few months. And since bleached hair is the easiest to dye crazy colors, it's no surprise that she would choose to go all My Little Pony on her strands.
It's no wonder Kardashian was ready for a change. Since Chicago West's birth on January 15th, she's surely had her hands full as a new mom of three. And what better way to practice self-care then getting a super fun new hairdo?!
That said, we should have known that something was up. On Saturday, February 24th, Kardashian even tweeted, "I can't even tell you how over my blonde hair I am!" Just a little over 24 hours later, here we are.
Here's a brief history of Kim Kardashian's hair evolution over the past couple of days.
On Saturday, February 24th, Kardashian was still rocking her blonde locks.
But on Sunday, February 25th, Kardashian debuted her new bright pink hue.
We're in love!
And, in case you were wondering, it's not a wig.
So, how long do you think Kim Kardashian will rock her shocking pink look for?