Kim Kardashian changed her hair again, and we're going to miss the bright-pink look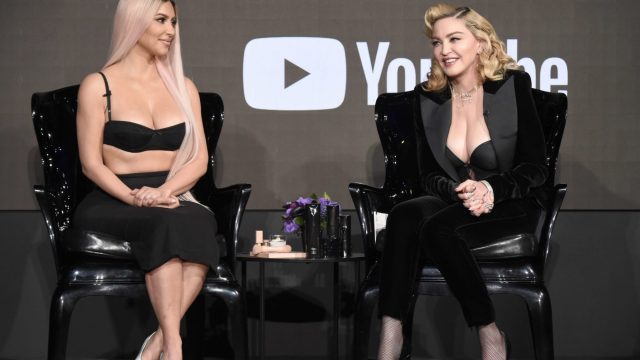 Kim Kardashian is known for switching up her hair style. From platinum blonde and choppy bangs to soft highlights and wavy blowouts, she's done it all, even sporting an eye-popping shade of pink in recent weeks. Sadly, however, Kardashian has already traded in those bright-pink strands for her trademark dark brunette tresses. Though she warned us the pink wouldn't last long, that doesn't mean we were ready for such a sudden switch.
RIP, bright-pink hue. We'll miss you.
Kim Kardashian previously explained her rationale for going pink as such:
"Ever since I did the CR Fashion Book shoot and wore a pink wig, I thought it would be fun to dye my hair pink," Kardashian explained on her website and app in February. "[Hairstylist] Chris Appleton and I thought about it for a month and then decided to just go for it! Since my hair is blonde right now, it was easy to put the pink color over it. I figured now was the perfect timing!"
We're wondering if North West has anything to say about her mom's most recent change, considering she was a big fan of the pink.
"North absolutely loves it!" Kardashian said on her app. "She was so excited when she woke up to see I had pink hair. Kanye loves it, too. He thinks it's fun to mix things up. It might only last a week or two, but I love it and I hope you guys do too!"
In typical Kardashian fashion, Kim took to Instagram to show off her new (old?) 'do.
Maintaining bright-pink hair can be very difficult, so it makes sense that Kim Kardashian switched to a more manageable color. So while we'll miss the pink, we totally understand why she went back to brown. And, of course, she looks gorgeous either way.