Kim Kardashian finally opened up about her surrogate on "KUWTK"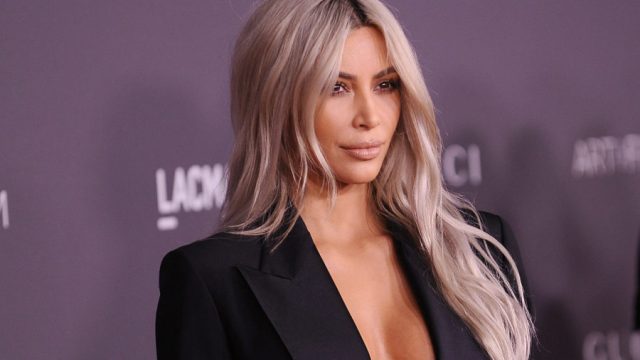 With so much buzz surrounding the rumored Kardashian-Jenner pregnancies, we're always thrilled when the ladies decide to give us details. On last night's Keeping Up with the Kardashians, Kim opened up about learning her surrogate was pregnant. She was also candid with fans about the surrogacy process in general, and gave viewers insight into the anxiety involved in the major life decision.
Kim first publicly confirmed that she and husband Kanye West were expecting a baby in a promo for Season 14 back in September. Then Kim accidentally revealed she's expecting a girl in an interview on The Ellen DeGeneres Show last month.
And in last night's episode of her show, Kim shared even more about her journey to baby number three. She admitted the decision wasn't as clear-cut as it might seem.
Kim explained, "Getting a surrogate and finding someone that you really trust really is so much more difficult of a situation than you could really imagine."
https://www.youtube.com/watch?v=G5O2KgQ9TqA?feature=oembed
She revealed that the process took nearly a year, adding, "You have to […] make sure that their lifestyle is healthy and they have to go through psychological testing, and it was maybe a year before we finalized our current situation. But I think everything happens for a reason, because the surrogate that I really loved got approved and she is such a nice person, like she's so easy to talk to and she's the perfect fit for us. But we had to decide quickly, are we really going to go through with this or are we gonna wait until we feel more prepared?"
She also delved into how the surrogacy process differs from her previous two pregnancies.
She said, "It's kind of weird when it's not you, so I don't know whether I should start eating donuts and celebrate like I would like old times or just go to the gym. I'm totally gonna forget and then a month before I'm gonna be like holy sh*t, we need to get a nursery."
"It is frustrating to not be able to do it on your own," she added. "It is a weird dynamic. Like I go to all the doctors' appointments and I try to be really present, but when you're not carrying it yourself, it is such a fine balance of how much you're going to be in their lives."
Kim also said that her number one priority is the health and safety of her surrogate, noting, "I'm seriously so grateful for that and that someone is so selfless and kind to do this, and I definitely want to keep it private," she said. "I don't want people to find my surrogate. Like I don't want them to harass her. She doesn't know how to handle stuff like that. This isn't her world."
We're happy for Kim and her family, and also applaud Kim's candor when discussing this (unnecessarily) taboo subject. Surrogacy — and fertility issues in general — are something many women either go through or have questions about, and we have a feeling Kim's honesty will help so many women who are going through similar experiences.