Kim Kardashian shared a pic of North and Saint West meeting Santa, and there were *so* many tears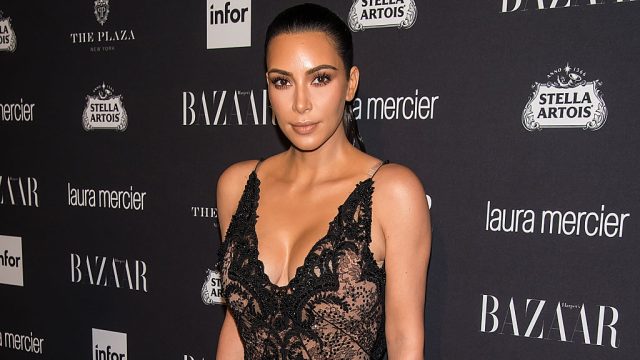 Continuing her family photo sharing spree on social media, Kim Kardashian posted a photo of North and Saint West meeting Santa on her personal website, and there were *so* many tears. A few of them were ours because the photo is just so precious. Kardashian's baby boy Saint is growing so fast and we would love to tickle his chin and bounce him on our knee — except he would probably have a huge fit and go HAM on us, like he did on ol' St. Nick.
Saint looks exactly like Chrissy Teigen and John Legend's baby Luna crying on Santa's lap in the pic Kardashian posted on her personal website. Meanwhile, his big sis North handled the festive greeting with the jolly old fellow like a seasoned professional, but we cannot ignore that subtly disapproving side-eye she's giving her bawling baby bro. false
We are absolutely living for these candid family moments with Kardashian and her children. So far this year, the images she posts online are vastly different from the glitzy snapshots she posted prior to her harrowing incident in Paris.
According to Us Weekly, there's a story behind Kardashian's curated family photos.
As a source revealed to the outlet exclusively, Kardashian's family Instagram pics are "part of a photo series husband Kanye West's creative director Eli Russell Linnetz."
While the latest photo of North and Saint hasn't yet been shared on social media, it still bears the same pared-down, non-glossy look of her previous 2017 photo shares, and we absolutely love it.
Keep the family photos coming, Kim!