We're low-key obsessed with Kim Kardashian's New Year's resolutions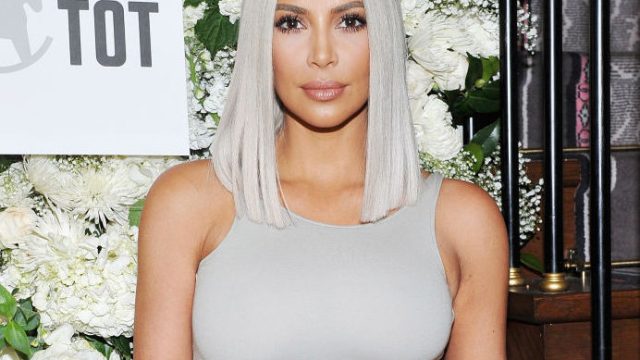 It's that time of year when we all set goals and make resolutions, hoping for the best in the brand new year. Even celebrities do it, and that includes Kim Kardashian. Kim shared her 2018 New Year's resolutions on her app and website, and honestly, they're super relatable. Kim Kardashian's resolutions range from technology to makeup, which is a perfect summation of what we love about her. Keeping your New Year's resolutions can be tough (there are apps for it, though!) but we're confident that Kim will do a fine job.
In 2018, Kim vows to be less connected to her phone and technology: "Be on my phone less and be more in the moment," she wrote, according to Refinery29. A sort of tech detox, if you will. She also hopes to stick to her fitness goals, saying she plans to "train really hard and be more consistent." And lastly, she'd like to up her makeup application game, saying she wants to "learn how to do it even better." Even though she's quite good at it already.
We already know one of Kim's big plans for 2018: She's launching a KKW Beauty lipstick collection. What a year! Love her or hate her, Kim Kardashian's goals for 2018 are extremely admirable.
If you still need some inspiration for 2018 or haven't made a New Year's resolution yet, maybe you can borrow one of Kim's.
Kim also shared what she is most excited about for 2018.
Sure, there's the lipstick. But there is also the birth of her third child! One of those things is assumedly more exciting than the other, but we can't wait for both. Kim will also become an aunt again in 2018, by at least one of her sisters.
If you want to make a New Year's resolution but don't quite know where to start, consider looking to Kim Kardashian for help. A detox from technology is always a good idea, and fitness training sounds exhausting, but alas, is important. And hey, if you want to perfect your makeup application, who's stopping you?
To a Kardashian-filled 2018!