Does Kanye West and Kim Kardashian's new baby have a middle name?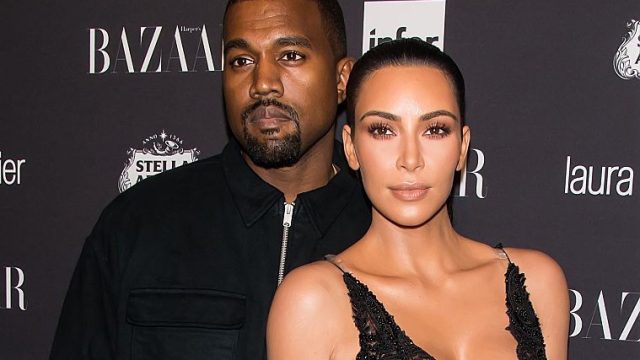 We'd like to give a warm welcome to the Kardashian-West family's newest addition, Chicago West. Via surrogate, Kim Kardashian and Kanye West's baby girl was born on January 15th, 2018 at 12:47 a.m., and the proud parents of three could not be happier. Now that Chicago (or "Chi," as mom Kim stated via Twitter) is here, we want to know everything about her. For instance, does little Chicago have a middle name?
Although we have yet to receive confirmation from her parents, all signs point to no.
As HollywoodLife.com reported after the 2015 birth of Saint West, Kim and Kanye's children do not have middle names. But with first names North, Saint, and now Chicago, middle names aren't really necessary. Everyone knows these kids on a first-name basis.
You have probably put two and two together by now, but the name Chicago pays homage to dad Kanye's hometown (he often references Chi-town in his rap lyrics). Now, we're going to be left to decipher if Kanye is talking about the actual city or his daughter when we hear "Chicago" in any new songs.
On the other hand, fans thought that Kim and Kanye were about to name their new baby Louis Vuitton after Kim posted a cryptic photo to her Instagram account on January 17th.
We may be surprised later down the road to learn that Chicago does in fact have a middle name. But being the celeb sleuths we are, we think it's safe to say that Chicago is a two-name-only gal.
Welcome to the world, Chicago! We can't wait to meet you.