Kim Kardashian blessed us mortals with an easy, five-minute tutorial using her contour kit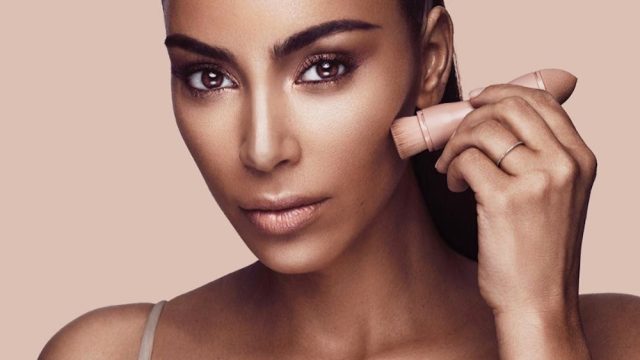 We have to admit, we're pretty dang impressed by this video of Kim Kardashian doing her own makeup in just under five minutes.
Kim demos her process using a set from her brand-new makeup line's KKW Beauty Crème Contour and Highlight Kit. The results are a dewy, contoured look, and she makes it look so easy.
Years in the spotlight and makeup chair have given Kim professional-level MUA skills. She's really confident in her application, and the entire process happens so quickly. Time is precious for a busy mom/businesswoman/superstar, which even we non-celebs can relate to. Say it with us: "Stars! They're just like us."
Kim, doing her thing.
https://www.instagram.com/p/BVm4ku4AS0o
The contour and highlight kit is a reflection of the current trend toward low-maintenance, minimalist beauty. Each $48 set includes three double-sided pieces to save space in your makeup kit. There's a stick with two highlighters, one with two bronzers, and one with two brushes. Not to mention, we love the color of the packaging! It's basically the blush/nude hue that's become Kim's trademark.
KKW Beauty Crème Contour and Highlight Kit, $48
https://www.instagram.com/p/BVcmQMngj9C
The kit is sold TF out, of course. We're hoping for a restock soon! If you missed your chance to snag one, you could try to replicate Kim's technique with other creme highlighters and bronzers (there are beaucoup on the market). And now for some highlights (lol) from the video.
Moisturize first.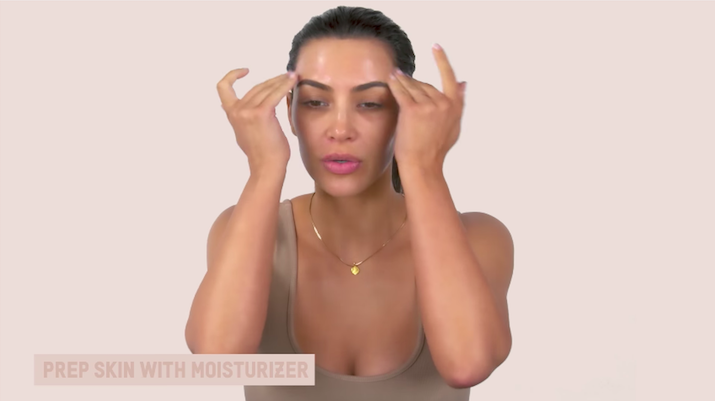 Draw a giant "3" on your face. It sounds weird, but it works.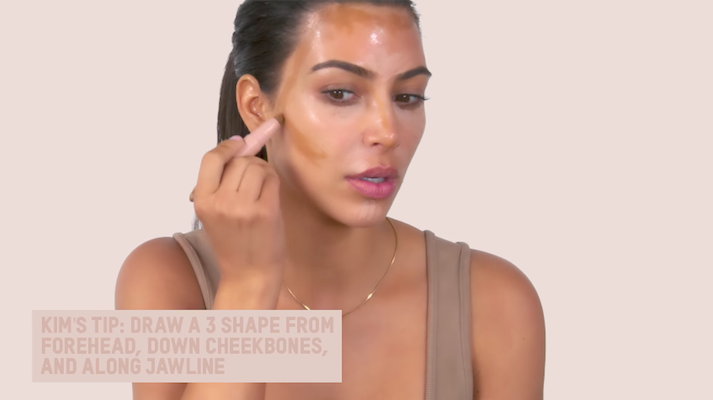 In case you forgot your Kylie lip kit, you can use the lighter contour shade as a lip liner.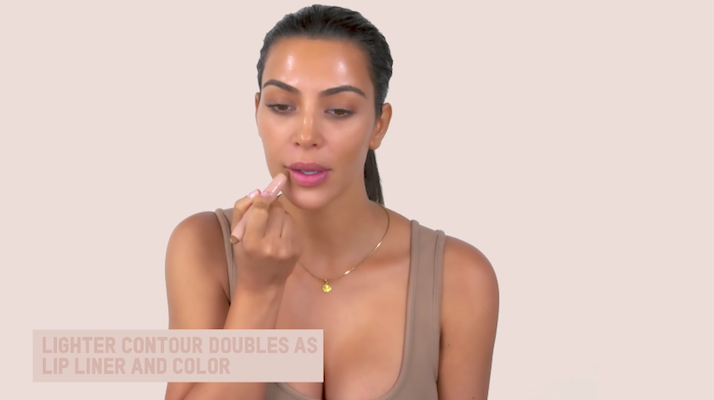 Bronzer as eyeshadow "makes you look alive," says Kim.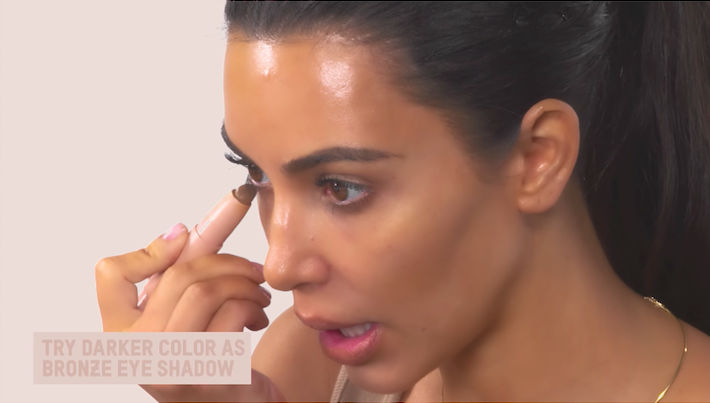 Get that glow everywhere.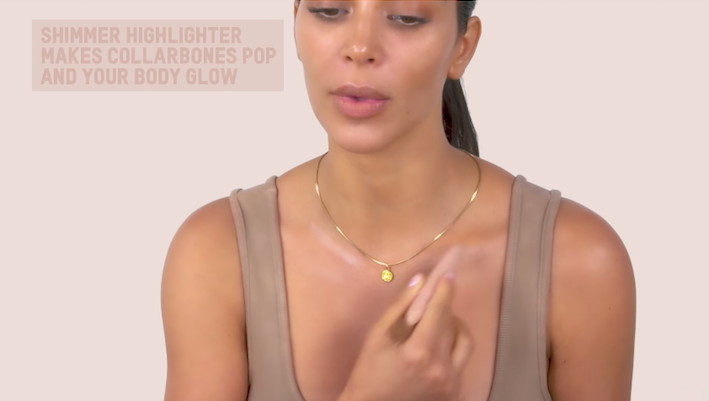 Peep the whole video below.
https://www.youtube.com/watch?v=_QvgzfNzHbY?feature=oembed
Buy the kit when it's restocked on kkwbeauty.com for $48.