Kim Kardashian wore a lip ring at an awards ceremony, so this must be something we all need to do now
While most people thought that grunge was kinda back, Kim Kardashian proved it. When the mogul isn't too busy managing her own empire, she's setting fashion blogs ablaze with her newest looks. Kim Kardashian wore a lip ring at an awards ceremony, and now we all want one. The accessory adds a level of edge we haven't seen from the star before.
Kim attended the Family Equality Council's Impact Awards gala in Los Angeles on Saturday night. She was honoring the producer of Keeping Up With The Kardashians, Jon Murray. And Kim was also honoring all of us by debuting this stunning lip ring accessory.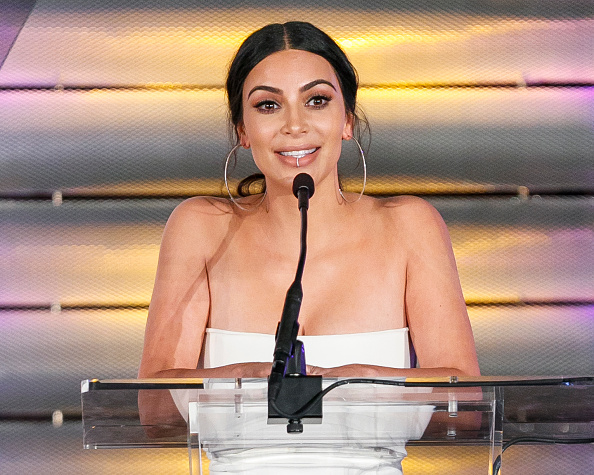 The overall look was pretty tame.
While we are used to seeing the Kardashian trying out risque looks at events, she toned it a little down this time. Besides the dope lip accessory, Kim looked pretty low-maintenance. A new look we are all digging on her at the moment.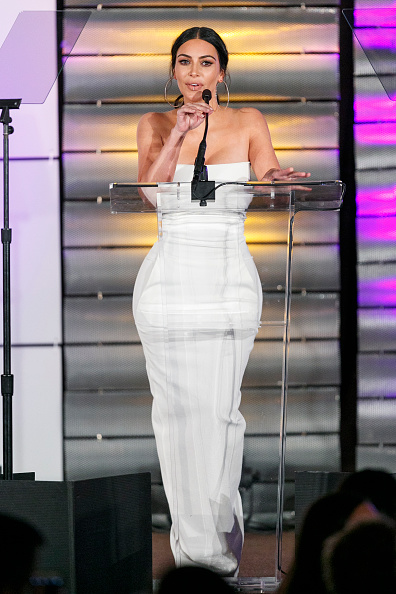 Although the curve-hugging white dress showed some skin, it was the lip ring that gave it that extra wow factor. Kim has been teasing us with this look for some time.
Kim Kardashian first wore a lip ring at her family holiday party.
During the Kardashians' annual holiday party, Kim wore a lip ring in all of her family photos.
https://www.instagram.com/p/BObpr_tBwTE
https://www.instagram.com/p/BObpvhhByuG
It seems like all special occasions deserve the lip ring. Kim also wore it to Kylie Jenner's pop-up shop in NYC.
https://www.instagram.com/p/BQg81yaBv0t
Kim has really been embracing a '90s aesthetic recently. She's been wearing chokers and shimmery dresses more and more. The lip ring could be the next step in the process.
Whatever look Kim is going for, we are all about it!