Kim Kardashian and Kylie Jenner are collaborating on a lips-shaped fragrance collection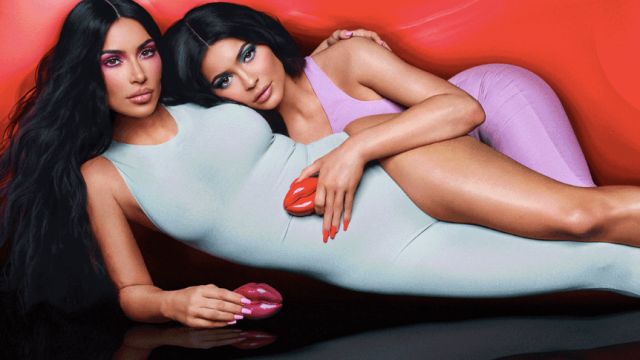 Okay, we can't lie—we're super excited about this launch announcement. After collaborating on a (massively successful) lipstick collection for Kylie Cosmetics, sisters Kylie Jenner and Kim Kardashian are back at it again—this time with a line for KKW Fragrance.
Kim and Kylie have teamed up to create not one, not two, but three fragrances for Kim's line, KKW Fragrance. The perfumes are called Kylie Jenner By KKW Fragrance, and will launch on April 26th at noon on kkwfragrance.com. They come in three lip-shaped bottles: a nude, a red, and a pink.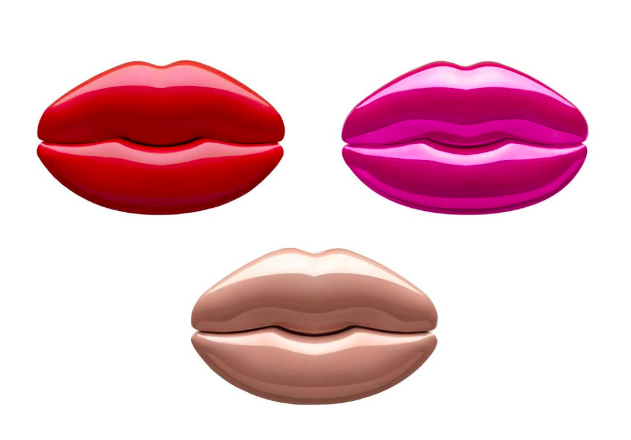 The nude scent is described as vanilla amber musk, the red scent is an opulent white floral, and the pink scent is solar floral coconut. Each bottle will retail for a very affordable $40, or you can buy the bundle at a non-discounted price of $120.
https://www.instagram.com/p/BwSQP87HuxJ
Just like KKW's other fragrance launches, like the Kimoji fragrances and KKW Body, fans will not be able to smell the scents prior to purchasing, since they will be available online only. Not that we think it'll make a difference—KKW Fragrance has had a very successful year and a half (remember when Kim's first-ever fragrance made $10 million in its first 24 hours?).
We'll be counting down the days until April 26th and just imagining what the Kyle Jenner x KKW perfumes smell like.