Kim Kardashian gave Kris Jenner the perfect present for her birthday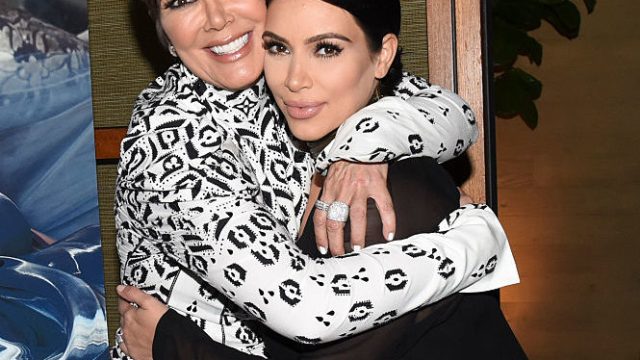 It's no secret how much the Kardashian clan loves their mom Kris Jenner. Kim showed her appreciation for her momma by making her a personalized Kimoji for her birthday, and we think it's so cute! Kris shared some of her other special gifts with fans as they poured in, but Kim's was definitely our favorite out of all of them.
According to Refinery 29, Kim designed the super cute Kimoji just for her mom's sixty-first birthday, and it's epic! In the design, Kris is taking an awesome selfie with "Queen of F*cking Everything" decked out on the phone case!
It's so thoughtful! And as far we're concerned, this is the best surprise ever!
Kim is so cool for putting this together for Kris. And seeing as Kim is so particular about her Kimojis, we know she put a ton of time and effort into this. Everything about the design is super spot on — from Kris' adorable cardigan to her expression!
It's nice to see that Kim is being super close with her family during this time. We haven't heard or seen much of her since the robbery, and to be honest, we're going through withdrawals! But in the meantime, we'll wait for more pics from Kris's epic birthday to leak.