Kim Kardashian's latest KKW Fragrance launch looks good enough to eat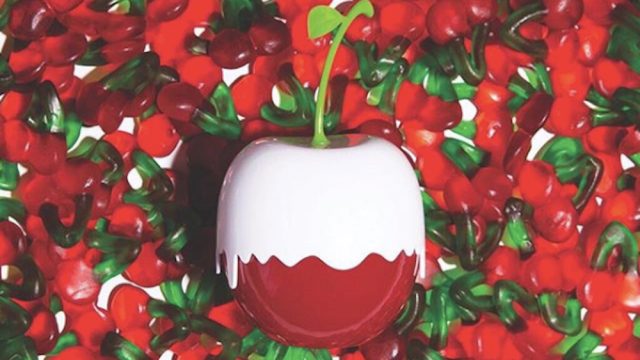 If you're looking to add new scents to your summer fragrance repertoire, you're in luck, because Kim Kardashian West's KKW Fragrance is launching three Kimoji perfumes. Seeing as beauty lovers were swept off their feet with KKW Fragrance's Valentine's Day-themed Kimoji heart scents, it was only a matter of time before we got new ones.
You may remember the hubbub that surrounded the release of her last scent — the packaging was modeled after Kim Kardashian's own naked body — so detractors will be pleased to see these new cheeky perfumes are somewhat less X-rated; in fact, the latest round of Kimoji bottles are more fruit-themed than anything (with a wink, of course). Featuring an assortment of floral, fruity, and earthy fragrances, there's something in this lineup for everyone.
The new Kimoji products will be available at the KKW Pop-Up shop at Westfield Century City in L.A. on July 14th and online at KKW Fragrance on July 17th, meaning they can be in your hands before you know it.
The three new Kimoji perfumes are called Kimoji Peach, Kimoji Vibes, and Kimoji Cherry.
KKW Fragrance gave us a peek at the packaging and it's absolutely adorable. They all look mouthwatering delicious.
1Kimoji Peach
https://www.instagram.com/p/BlBsqIblUR7
Contains the sweet notes of juicy peach, nectarine, jasmine, peach blossom, vanilla, sandalwood, and musk.
2Kimoji Vibes
https://www.instagram.com/p/BlBZHNmFx-B
Filled with notes of watermelon, bergamot, pineapple, apple blossom, peony, jasmine, cedarwood, amber, and musk.
3Kimoji Cherry
https://www.instagram.com/p/BlBFLoIllVr
Infused with notes of cherry, raspberry, strawberry, cherry blossom, gardenia, vanilla, woods, and musk.
Keep those eyes peeled and those shopping fingers ready, because these are going to fly off the pop-up shelves.