Kim Kardashian and Kendall Jenner's denim shorts are perfect for fall, and you can totally DIY them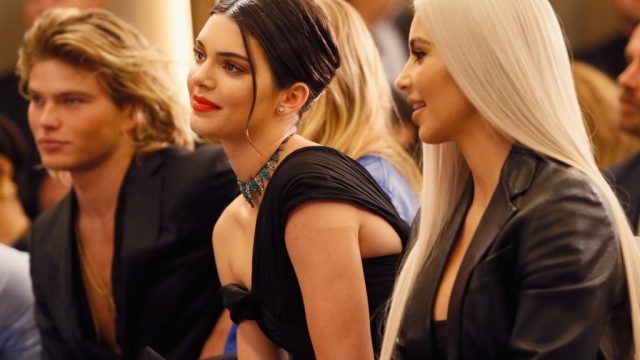 When it comes to trendsetting, the Kardashian-Jenners pretty much run the show. And this week, it seems Kendall Jenner inspired sister Kim Kardashian (and us!) to wear denim shorts in cooler weather.
On Wednesday, the final day of New York Fashion Week, Jenner stepped out in New York City wearing denim shorts cropped just above the knee. Then, the next day, her older sister Kim Kardashian-West was seen wearing a very similar style in Los Angeles.
The sisters, while both looking equally fabulous in their ensembles, did style their shorts quite differently. Jenner, always one to take the high-fashion route, paired her Levi's with a fitted top and oversized leather jacket. For accessories, the model wore a stacked, clear heel, Balenciaga handbag, and dainty sunglasses.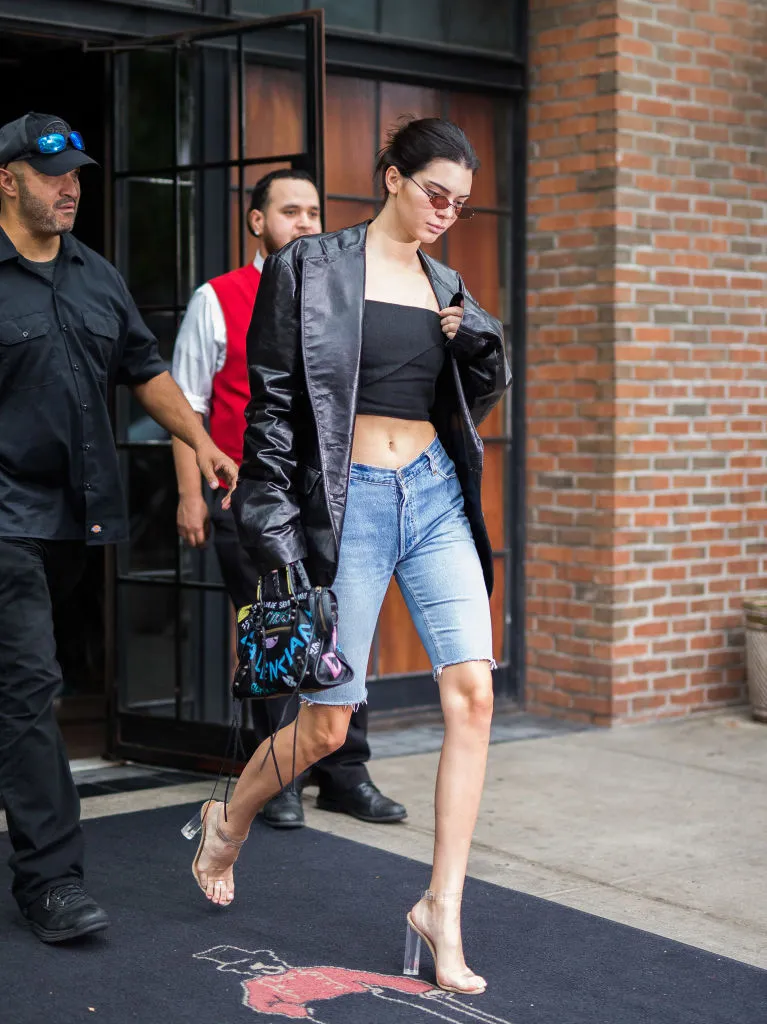 As for Kardashian-West, she went with her signature tight-fitting bodysuit and a pair of white leather booties. True to her recent, more minimalistic style, Kardashian-West slicked her now-blond hair into a low bun and wore dainty chain necklaces to accessorize.
https://www.instagram.com/p/BZHQ1kUgrtX
I guess you could say we didn't see this one coming. Yes, trends come and go. But Bermuda shorts? And, dare we say, chic-looking Bermuda shorts? Baffling as it may seem, the K-Dash clan has done it again.
This is one unexpected (and formerly questionable) trend comeback we could actually see ourselves getting behind. In fact, this may be the perfect trend to try and make DIY-style at home. All you'd need? An old (or new) pair of baggy jeans and a pair of scissors to try out this look for fall.