Kim Kardashian has been by Kanye's side in the hospital, and we're not surprised
In news that shouldn't come as a surprise to anyone, Kim Kardashian has been by Kanye's side in the hospital ever since the rapper was admitted to the hospital for exhaustion shortly after canceling the rest of his Saint Pablo Tour. US Weekly reports that a source who is close to West says his wife has been a constant presence while he recovers at  Ronald Reagan UCLA Medical Center in Los Angeles.
"Kim has been amazing," the source told Us Weekly. "She knew he couldn't keep going the way he was. She has been by his side through all of this, helping to feed him and laying by his side."
Obviously, it's been a rough few months for the couple, with Kardashian still trying to recover from the horrifying robbery in Paris in October that prompted her to take a break from public appearances and filming Keeping Up with the Kardashians. Reportedly, the 36-year-old reality star also spent Thanksgiving with West at the hospital, only leaving to spend a little time to attend her family's holiday gathering at Kylie Jenner's home.
"Kim wouldn't leave his side except to see the kids," the source said of Kardashian and West's children, North and Saint. "She's been at the hospital all the time. Kim has been keeping a very close watch on him and not letting people disturb him. All kinds of people have called and sent flowers, but she's being very careful about not letting him get wound up and making sure he rests and recovers."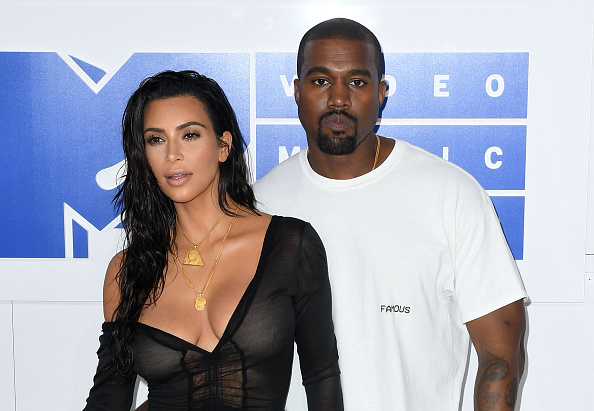 Back in April, West shared the secret of his marriage to Kardashian with Vanity Fair, telling the mag, "One of the keys to happiness in our marriage is we're allowed to be ourselves." Based on the way West openly gushes over his wife and kids, we'd say that mutual support seems to also play a major role in their relationship.
Hopefully, having his wife's nonstop encouragement will help West get back to a healthy place as soon as possible.