Kim Kardashian called Kanye out for sharing pictures of their home, which they apparently agreed not to do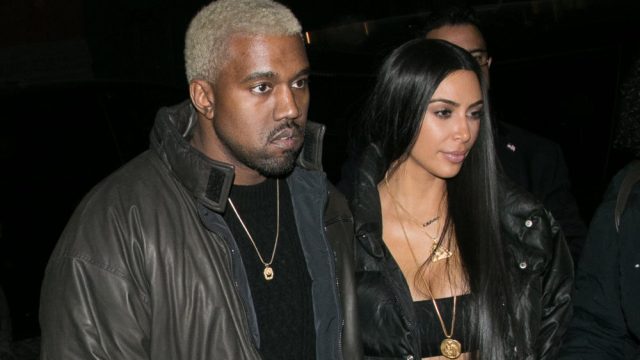 Kanye West's name has been all over our Twitter feeds this week. The rapper sparked controversy and media headlines Wednesday, April 25th, for getting political on Twitter, and while Kim Kardashian took to the social media platform to defend her husband's right to self-expression, she also took the time to playfully call him out for breaking a Kimye rule.
"do this look like the sunken place," Kanye captioned the April 25th shot, along with several crying laughing emojis. The photo features a long, beige hallway almost totally devoid of furniture or decoration. (Seriously, you can almost hear the echo.) For the uninitiated, the Sunken Place is a reference to the movie Get Out, and it's the place a character's mind travels when they've been hypnotized.  Kanye then also shared a photo of what appears to be a sparse kitchen table. false false
Kim's response playfully ribbed her husband, while also revealing an interesting Kimye house policy.
"Ummm babe," she quote-tweeted her husband. "We had a rule to not show our home on social media! Soooo can we now allow KUWTK filming in the home?"
The tweet was, she clarified, a joke: "Oh RELAX I'm joking!" the beauty mogul responded to an article alleging she "scolded" Kanye. "Seriously you can't have a personality on social media these days or your called bizarre or disturbing."
This isn't the first time Kim has joked about her husband on Twitter: Last week, she teamed up with Chrissy Teigen to decode one of Kanye's many posts.
Maybe this means we'll finally see the inside of Kimye's house on Keeping Up With the Kardashians! Your move, Kim.