Kim Kardashian and Kanye West reportedly hired private firefighters to help save their neighborhood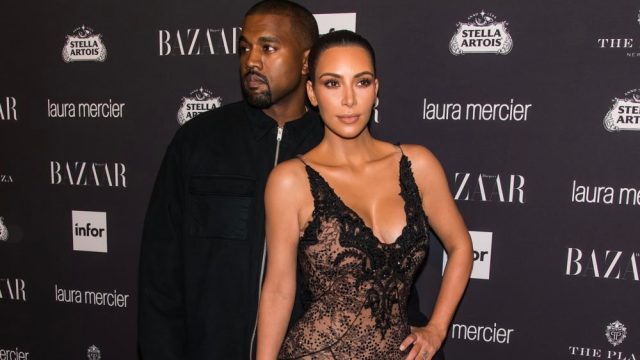 Kim Kardashian and Kanye West are doing whatever they can to help with the devastating wildfires currently raging in Southern California. The fires have burned thousands of acres, destroyed over 7,000 structures (including many homes), and have—as of November 13th—claimed 44 lives. However, the famous couple reportedly hired their own private team of firefighters to help fight the blaze in their neighborhood.
According to TMZ, Kim and Kanye's mansion, which was in the mandatory evacuation zone, sits at the bottom of a cul-de-sac, meaning that if their property catches fire, their neighbors' homes would also be at risk. Luckily, the team they hired were "armed with hoses and also tirelessly dug ditches" to prevent the fire from spreading. According to the site, several of their neighbors are incredibly thankful for their actions.
The Keeping Up with the Kardashians star previously revealed that she arrived back to her Hidden Hills property on November 8th to find that her neighborhood was in the evacuation zone. She immediately left her home with her three children and it is believed that she stayed with sister Khloé Kardashian.
"Trying to get my mind off of this fire and snuggling with my niece," she wrote on Instagram. "We are all safe and that's all that matters."
Our thoughts are with each and every person affected by these devastating fires—as well as the fearless emergency workers risking their lives to stop them. We hope they're contained as soon as possible and that no one else is harmed.