Here's why the name "Psalm" is so meaningful to Kim Kardashian and Kanye West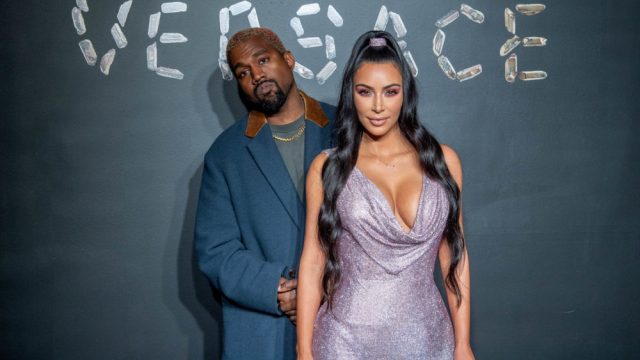 UPDATE, May 21st: We now know the meaningful reason behind Baby No. 4's name. The name Psalm "was chosen by Kanye and is a representation of their spirituality," a source told E! News. "It was a very important to him, and Kim wanted the name to have a significance that held a true representation of their family, so she agreed on the name."
UPDATE, May 17th: Kim Kardashian revealed the name of her new baby in a late Friday afternoon Instagram post: Psalm West. Like his older brother Saint West before him, Psalm has been anointed with a religious moniker. Kim posted a screenshot of a text conversation with husband Kanye West celebrating Psalm's healthy arrival, and shared his name in the caption.
https://www.instagram.com/p/BxlHCNQgSNJ
PREVIOUSLY, May 10th: Saint, Chicago, and North West officially have a new baby brother. After Kourtney Kardashian announced that Kim Kardashian West and Kanye West's surrogate went into labor on the May 10th Ellen Degeneres Show (which was filmed the day before on May 9th), Kim confirmed that Baby No. 4 arrived in a May 10th tweet.
News broke that the famous couple was having another baby in early January. Kim and Kanye used a gestational surrogate, which is the same process they used to have daughter Chicago (though they did not use the same surrogate this time around).
Kim opened up about the process with Chicago on a 2018 episode of KUWTK, saying, "Getting a surrogate and finding someone that you really trust really is so much more difficult of a situation than you could really imagine. But I think everything happens for a reason, because the surrogate that I really loved got approved and she is such a nice person, like she's so easy to talk to and she's the perfect fit for us. But we had to decide quickly, are we really going to go through with this or are we gonna wait until we feel more prepared?
(A quick FYI for those who might not know: Gestational surrogacy involves the mother's egg being fertilized with the father's sperm via intrauterine insemination, so the baby is 100% Kim and Kanye's genetic child.)
Congratulations to the entire Kardashian-West family on your (almost) new arrival. And TBH, we're already ready for this new generation of Kardashians to take over our screens—and the world.