Kim Kardashian just shared a new pic of Saint West, and he looks so much like her
Kim Kardashian has recently been sharing more and more pictures and videos on social media of North West being adorable, but she's been a bit more reserved when it comes to sharing photos of her son Saint West.
In fact, she rarely shows his face at all.
So it was surprising to see his sweet little face on Snapchat on Wednesday. In the photo, Saint is sitting in a carseat, staring up at momma with his big brown eyes and a huge smile on his face.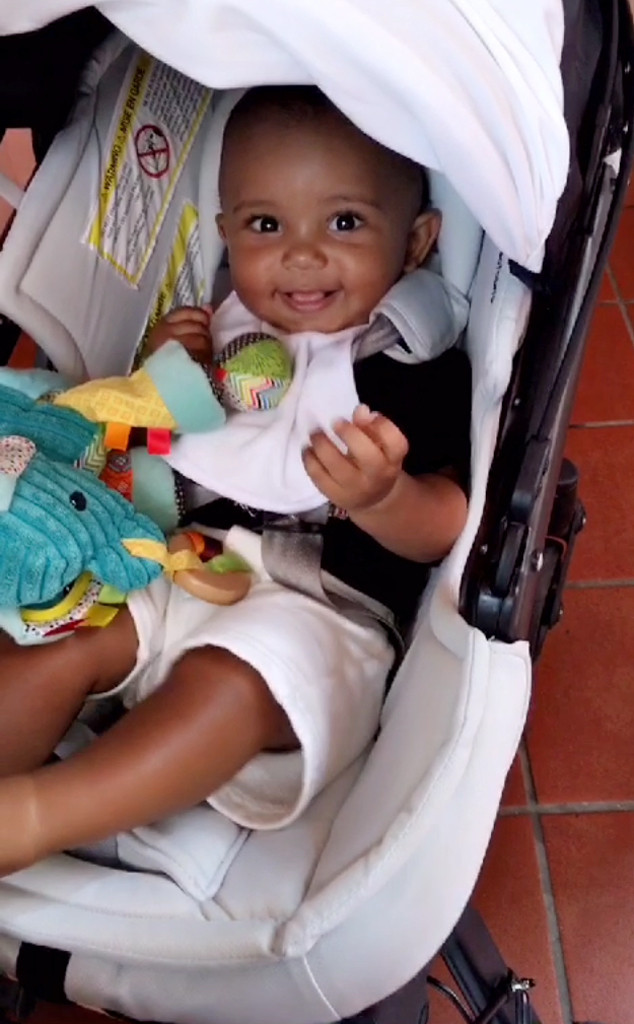 Is it just us or do Saint and his mom look SO much alike?
Even though they're twinsies, Kardashian insists that Saint is very much a Daddy's boy.
"He said 'Dada' today, three times!" Kim told E! News. "And I was like, 'Wait what?' Kanye was so excited, he was like, 'I told him to say that.' And I was like, I just really wanted him to say 'Mama' first."
But North is the complete opposite.
"I have to go back and see what North said first but I think he's, like, you know, a Daddy's boy and North is a Mama's girl, so we each have one," Kim added.
Adorbs times two.