Kim Kardashian is returning to TV sooner than we thought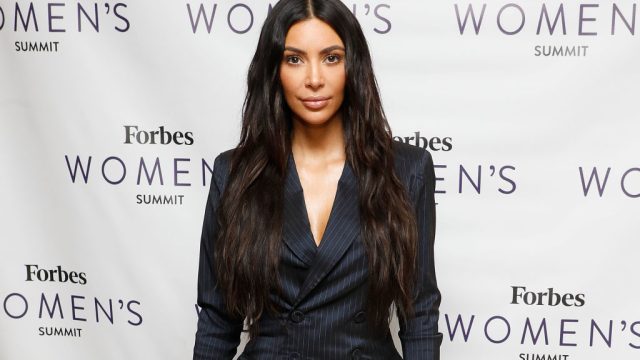 If you've been missing out on all the drama that comes from Keeping Up With the Kardashians, it's time to breathe a sigh of relief. Kim Kardashian West is poised to return to the small screen, and her legions of loyal fans can hardly wait. But it won't be on her iconic reality show or to promote her new makeup line, KKW Beauty. Instead, she'll be making a guest appearance on the show of a close, personal friend.
The reality superstar will share the stage with Ryan Seacrest, who co-created Keeping Up With the Kardashians. Although this will be Kardashian's first time sitting down with Seacrest, it won't be her first foray on the show; back in 2012, she co-hosted alongside Kelly Ripa.
Kardashian's episode will air Monday, August 28th and promises to be a star-studded event. Besides the already impressive pairing of Kim and Ryan, the duo will interview Grey's Anatomy star Eric Dane and country singer Kellie Pickler.
Seacrest is sure to share some hosting tips with his good friend; after all, he beat out 67 other guest hosts before taking his place permanently beside Ripa.
"I hosted earlier this year and every time you're in that seat you're thinking, 'Gosh, if this ever works out, then this is the audition tape,'" Seacrest said in an interview with People. "I would watch the other co-hosts and be like, 'Darn it, they're really good. Maybe everyone can do my job.'"
Fans of Live With Kelly & Ryan need not fear; the regular host will return after Kim Kardashian's brief guest spot!