Kim Kardashian poked fun at her iconic cry face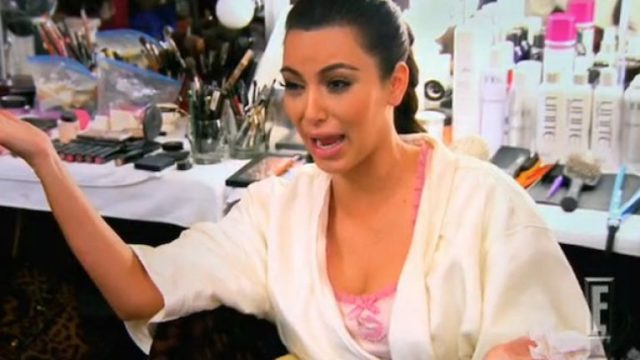 Kim Kardashian first broke the internet on the day she mourned the end of her 72-day marriage by gifting the world with the now-iconic "cry face."
The moment that created "cry face" was actually a pretty sad one.  During an episode of Kourtney and Kim Take New York, Kim revealed that after 72 days of marriage, she was no longer in love with Kris Humphries. She told her sister about it through tears.
Since that moment, Kim hasn't seemed to mind that people were laughing at the face she made in that episode. In fact, she seemed quite emboldened by the moment and helped make the phrase ~cry face~ a thing.
Now, if you shed a tear and it's captured on camera…that's a ~cry face.~
https://www.youtube.com/watch?v=PshPLeR-8gI?feature=oembed
Kim posted this photo to Instagram with quite a cheeky caption.
This is Kim holding her niece Dream Kardashian, Rob and Blac Chyna's daughter, and she seems very upset. Aww. Kim wrote, "Even her cry face is pretty! I'm gonna take notes!"
Kim has also joked that her son Saint West has inherited her cry face.
Here he is visiting Santa Claus and not having it.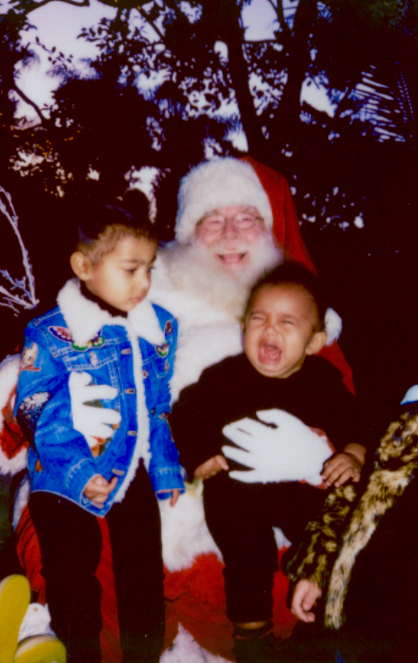 Yeah, that's a cry face.
Thankfully, Kim doesn't take herself too seriously, as she wrote on her blog in 2012, "Ok, I have to admit I do not look cute crying. LOL!"