Kim Kardashian had the most hilarious but important point to make after she was food shamed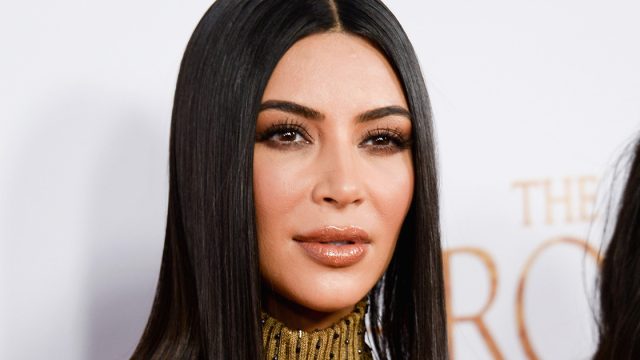 It's never cool to shame someone for their body or for what they're eating, but, unfortunately, it happens all the time. Indeed, it recently happened to Kim Kardashian, although she had a hilarious and important response that we're absolutely loving.
You might have missed it, but Kim is currently in Mexico celebrating her sister Kourtney's birthday. The mom of two has been live tweeting their vacation, and it sounds like The Hangover…literally. Kourtney, of course, recently celebrated her 38th birthday, and shared a pretty steamy and empowering photo for the occasion where she is rocking her birthday suit. It's pretty epic.
Seriously though, this birthday vacation looks LIT.
Now, we know that when we're on vacation we totally love to indulge ourselves, and it seems that Kim Kardashian West is no different.
In fact, the reality star decided that, because while you're away you should totally treat yourself, she was going to have an Oreo milkshake. Yum.
However, it seems that one of Kim's friends, celeb hairstylist Jen Atkin, felt that the star shouldn't be indulging at all.
"@jenatkinhair spiked my Oreo shake to try to get me to not eat it because she's fat shaming me," Kim wrote on Twitter.
As Teen Vogue note, it's unclear whether Kim is joking here. But regardless it's totally not cool to fat and body shame or food shame someone. Body shaming is never, ever cool, and can actually have quite a severe impact on people's lives and on their mental health.
Luckily, Kim wasn't perturbed by her Oreo milkshake being spiked (spiked with what, we wonder?!), and decided to share a video of herself showing just how much she was still enjoying her treat.
"🍦mood 🍦#FuckYouJenAtkin," she wrote.
Later, Kim also made sure that the world knew that she really doesn't care what people say about her.
"Oh and as for me you ask? …I'm just sitting here on the beach with my flawless body," she wrote.
While Kim's response is totally hilarious, it's also kinda important, too. It's great to see that she really doesn't take note of what the haters are saying, and is comfortable and confident in her own body.
https://www.instagram.com/p/BTDOMmkFC5o
So, in future maybe we should all be a bit more like Kim Kardashain and enjoy that Oreo milkshake if we wanna. You do you, Kim!