Kim Kardashian was held at gunpoint: Here's what we know about this terrifying situation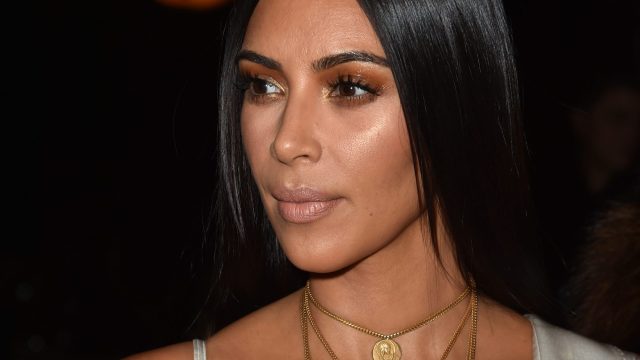 In absolutely horrifying news, it appears that Kim Kardashian was held at gunpoint on Sunday night. Yes, we're completely serious, and yes, this is 100% terrifying.
Kim K's spokesperson Ina Treciokas told CNN,
"Kim Kardashian West was held up at gunpoint inside her Paris hotel room this evening, by two armed masked men dressed as police officers."
Like, woah. Talk about living an actual nightmare. On Kim's current condition, Treciokas continued,
"She is badly shaken but physically unharmed."
Kim was in Paris for Paris Fashion Week along with Kris and Kendall, but it appears that they weren't involved in the absolutely horrifying incident.
During the attack, Kanye was in the middle of a show at the Meadows Festival in New York.
According to CNN, Twitter user Joe Berg said,
"Dude just ran on stage and grabbed Kanye and he said, 'Sorry guys, family emergency I have to leave the show' and just ran off the stage."
Upon hearing about wife Kim Kardashian, Kanye West can also be heard apologizing in the video below, and the crowd is audibly shocked and confused.
https://twitter.com/udfredirect/status/782766284199043072
He didn't return to finish the show, which is, of course, totally understandable, considering that his wife WAS WAS HELD AT GUNPOINT IN ANOTHER COUNTRY.
Like, OMG, you guys. What a nightmare. We're just glad to hear that Kim is alright, and we're sending her nothing but love.