Kim Kardashian just shared the first photo of Baby Saint and we're all awwwws
Although Kim Kardashian's second child, Saint West, was born back in December, the family has kept things pretty private. For two people who are constantly in the spotlight, we totally understand Kim and Kanye's decision to focus on the privacy of their kids. That said, we've been desperately hoping to catch a glimpse of the newest member of the West club from the moment he was born.
On Monday morning, Kim Kardashian made our dreams come true, posting the first full photo of the adorable two-month-old on over on her website.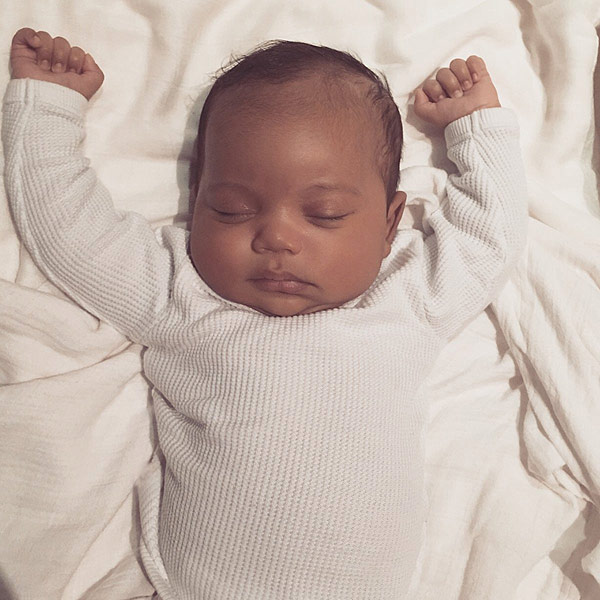 The short post explains that this photo is in honor of her late father's birthday. Kim writes:
We are so touched by this post, and, of course, by Saint's little cheeks and too-cute onesie. With such a loving family, we know Saint's life will be nothing short of magical, and can't wait to watch him grow.