Kim Kardashian revealed why she doesn't smile in public any more, and yes, it's a bummer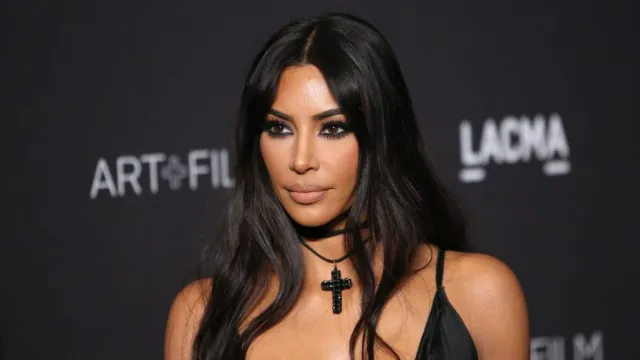 During a February 9th Master Class with longtime makeup artist Mario Dedivanovic in Los Angeles, a fan asked Kim Kardashian the secret to smooth skin. The beauty mogul jokingly replied, "Don't smile"—specifically in reference to smile and laugh lines. And while the comment may seem tongue-in-cheek, there is a real reason why Kim smiles less these days—and it has a ton to do with the paparazzi. In a 2015 interview with C Magazine, Kim opened up about the body shaming she endured while pregnant with North. She said it made her feel less confident and "changed the way she viewed having her picture taken."
She revealed, "Before I was always smiling, and so into being out and about. After I had the baby, I was like, these are the same people that made fun of me, and posted the stories that were so awful, calling me fat for something I couldn't control. I don't want to smile for them. I don't want to be out."
She added, "Even if I was more confident, I just didn't feel like being that girl who was going to be smiling for every photo. It changed my mood; it changed who I was; it changed my personality a lot."
We can't believe we need to say this, but some people obviously still need the reminder: Criticizing other people's appearances is never okay (not even when they're a public figure), and the world can do better. And Kim, for the record, you have a beautiful smile.