Kim Kardashian basically wore the same disco-ball-Paris-Hilton dress that Kendall wore on her 21st birthday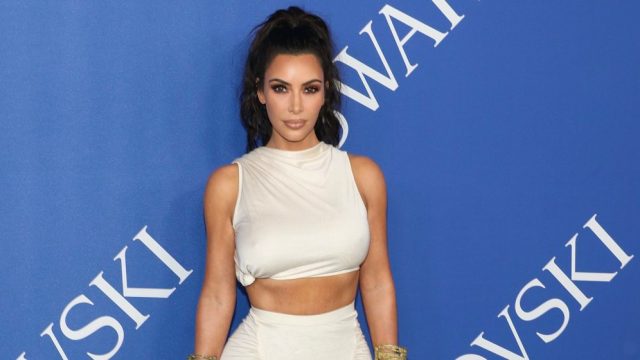 Some looks are simply timeless, so if you're on the hunt for perfect holiday party fashion inspo, look no further than Kim Kardashian—who just stepped out wearing a 2018 version of Paris Hilton's silver party dress. As in, the very one that Kendall Jenner also wore to her 21st birthday party in 2016. (Because looking like a glittery disco ball never goes out of style.) Kim debuted the iconic choice on Sunday, December 2nd, at Versace's pre-fall 2019 runway show.
In case you need a recap, when Kim's childhood pal Paris celebrated her 21st birthday back in 2002, she went all out, throwing five different parties in five different time zones. She wore a slinky silver dress covered in Swarovski crystals, which she accessorized with a bedazzled choker, glittery hair adornments, and a Tinkerbell lunch box. Then, in 2016, Jenner wore an exact replica of Hilton's disco ball-inspired party dress for her 21st birthday, updating the look with a silver clutch, mixed metal necklaces, and glossy blowout.
https://www.instagram.com/p/BMXANYQj8Q8
Kim's version of the dress featured wider straps but the same slouchy neckline. She paired the mini with her signature clear, pointy PVC pumps and a super-high pony.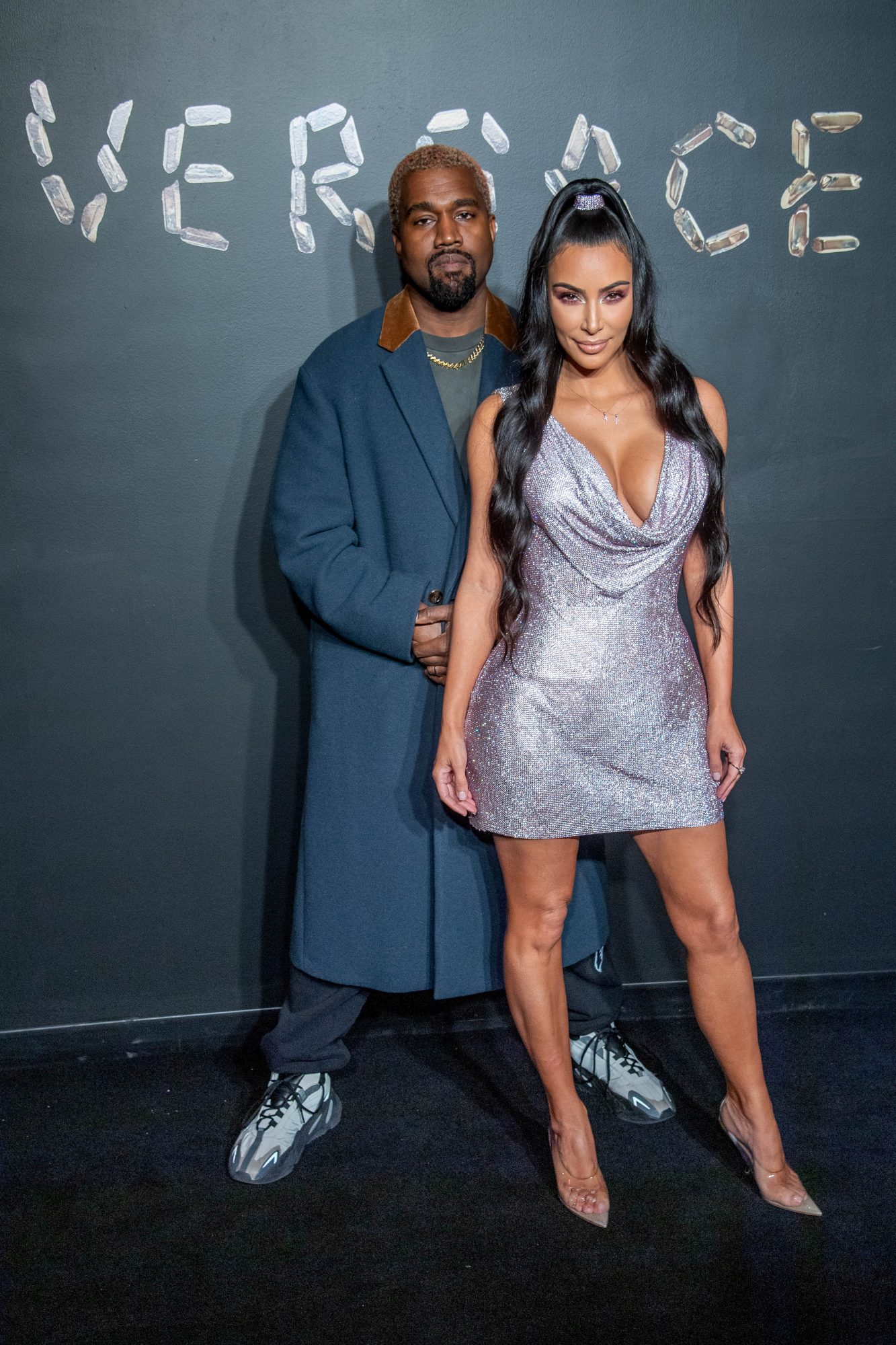 She chronicled the major fashion moment on her Instagram Stories, sharing a behind-the-scenes look at her hotel room, which was decked out in regal Versace bedding and accessories.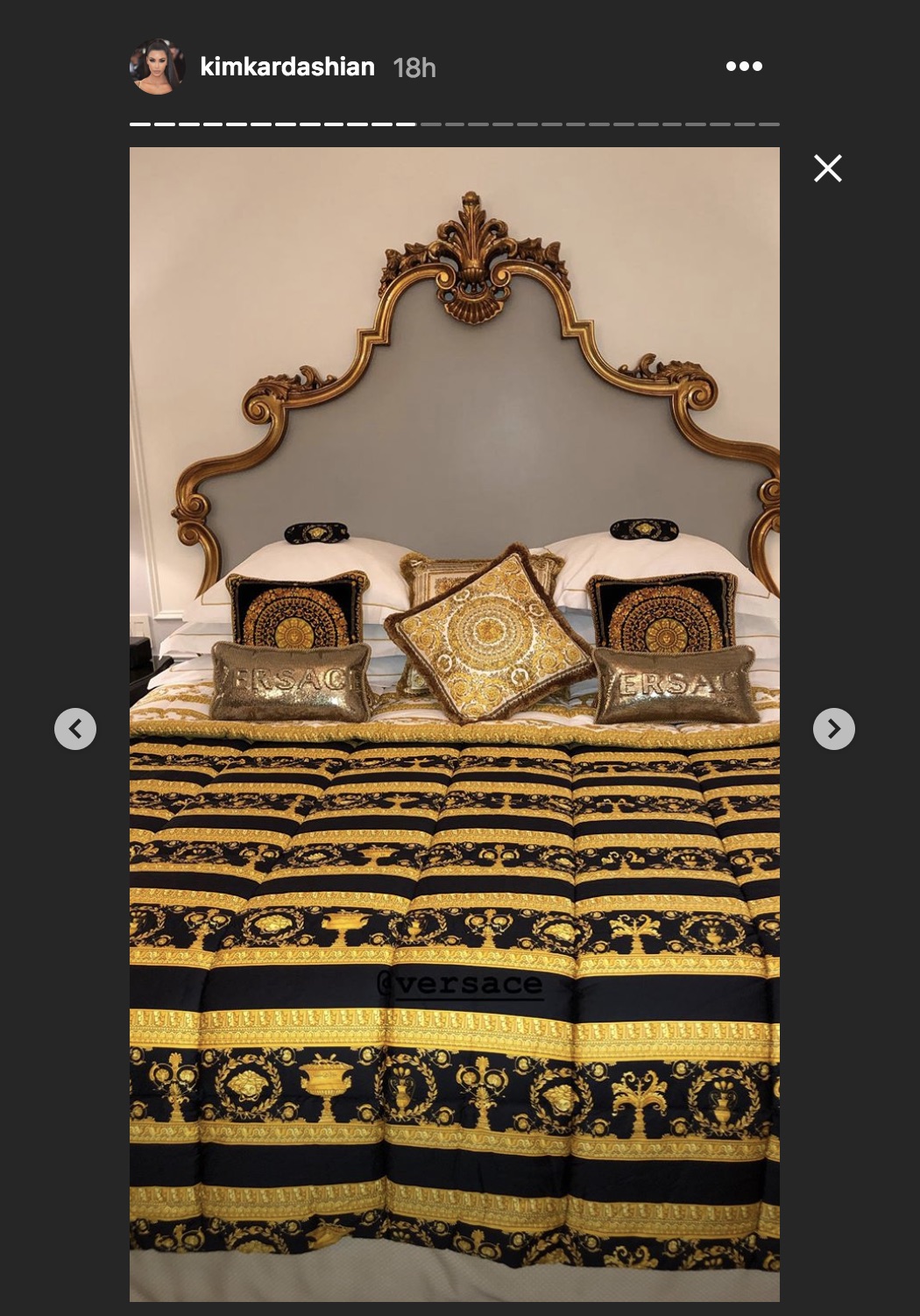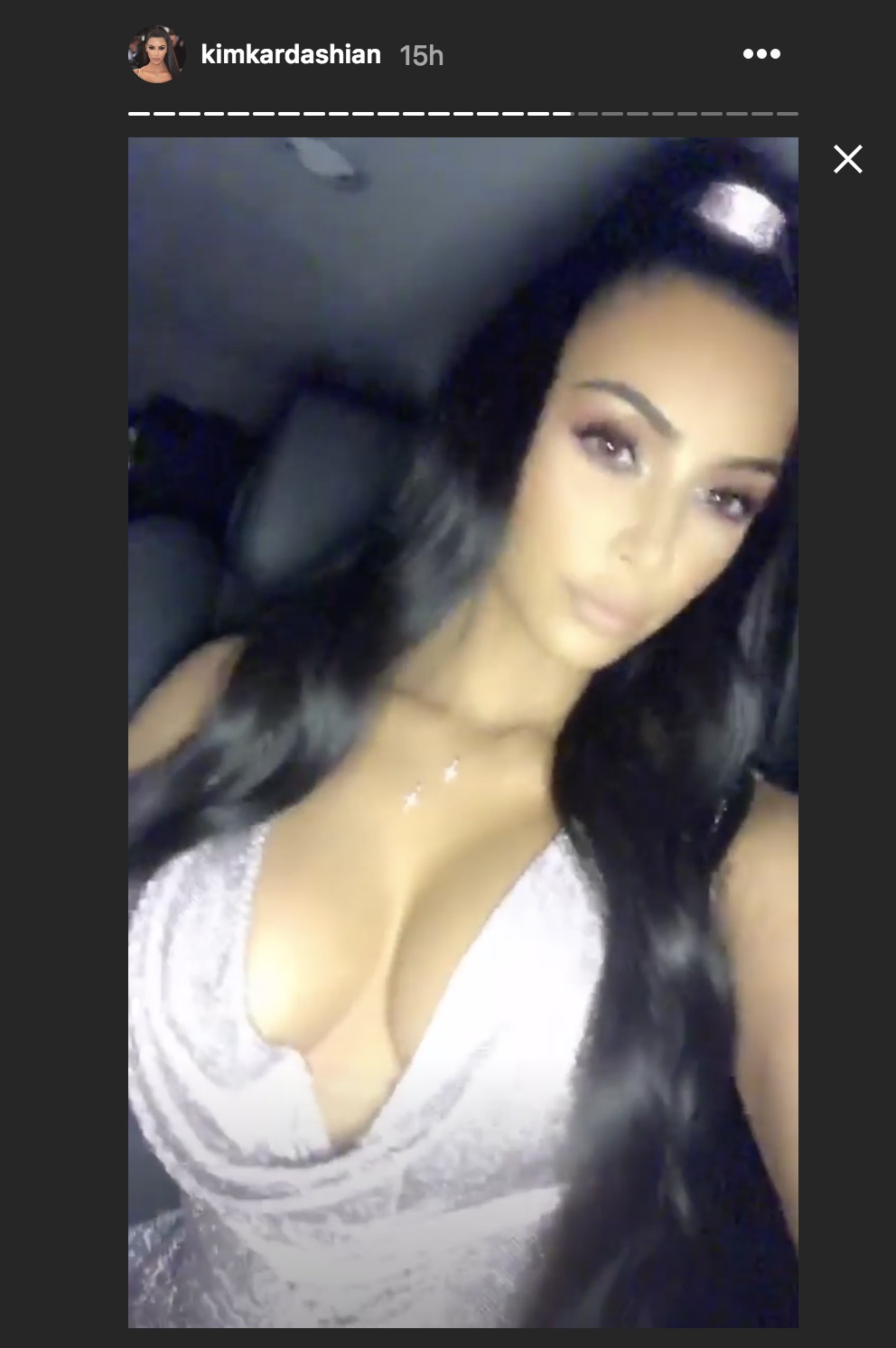 We think both Paris and Kendall would approve.