Kim Kardashian looks like a waterfall of diamonds at Cannes
Kim Kardashian is at Cannes!
Just last night she was at the Webby Awards in New York City to accept her "Break the Internet" award (where she cracked us up by promising "nude selfies until I die" in her five-word acceptance speech), and now somehow she's already on the carpet for the De Grisogono Party at Cannes. Girl must have grabbed her award and hopped right on a plane.
Clearly she stopped somewhere on route to also pick up a few mil in diamonds because she is covered heat-to-toe in jewels. She basically looks like a diamond waterfall, and WE ARE HERE FOR IT. Check out this gorgeous-ness: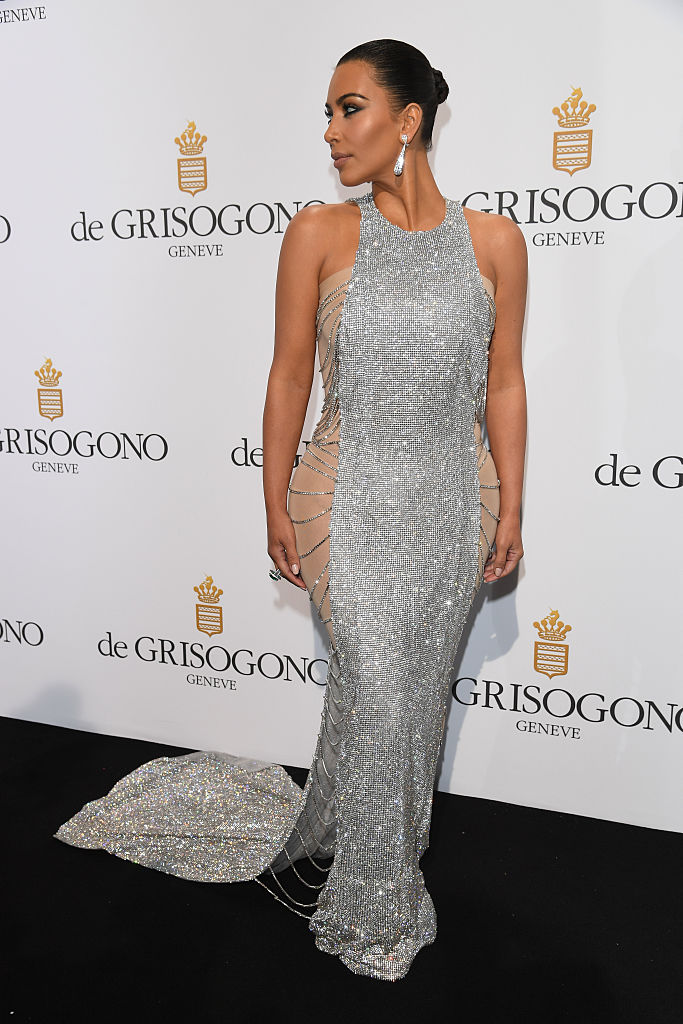 This must be what it's like to roll around in the vault at Tiffany & Co. We love this 500,000 carat look. (That's an estimate, but come on. It's got to be close.) We like it A LOT. It's also a perfect choice, considering she wore it to a party for de Grisogono, which is a super exclusive high-end jeweler. Within minutes of walking the carpet, her photo was already up on de Grisogono's website. Because of course it was.
Oh and in case you're wondering, the back of Kim's dress is just as dazzling as the front:
If diamonds are truly a girl's best friend, Kim's got it covered.