Kim Kardashian considers surrogacy for her third child, and she voices the exact questions we'd have too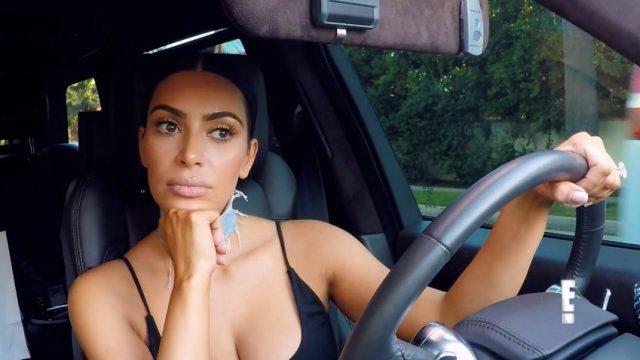 Choosing when and how to have a child is a complex issue that takes planning, even if you already have children like Kim Kardashian and her hubby Kanye West. US Weekly let us know that Kim revealed mixed feelings about using a surrogate for her next baby, and we get it!
Several other celebs have opened up about choosing this particular route for having kids. Lucy Liu opened up about having a surrogate recently, as did Tig Notaro and her wife Stephanie Allynne.
In the E! preview clip with Kim and Kourtney (filmed before the Paris robbery and her subsequent break from the public eye), Kim talks to her sister about the toll that her previous pregnancies took on her body.
https://www.youtube.com/watch?v=jbBEQySls08?feature=oembed
"Obviously, I do want to have my own baby, but I feel like I truly don't know if my body can handle it one more time."
Kim admits that if they did use a surrogate, she'd have all sorts of questions for them — even down to the most minor details of their lives — like, "What are you eating?" And yeah, that seems reasonable! Kourtney suggests getting more information on surrogacy and maybe talking to someone who's gone through it themselves, and this definitely sounds like wise advise to us.
Kim went on to say,
"There's just a lot of fears I have about surrogacy, and a lot of unanswered questions. I just don't have the information on it — I don't know how I'm going to feel about it. I never have given it that much thought — it's just something that does concern me."
We trust that Kim will do some good research and figure out what's best for her, her body, and her family. Meanwhile, we're  looking forward to the possibility that North and Saint will potentially be getting another sibling!