Kim Kardashian called out Lamar Odom so hard after his unfair comment about Khloé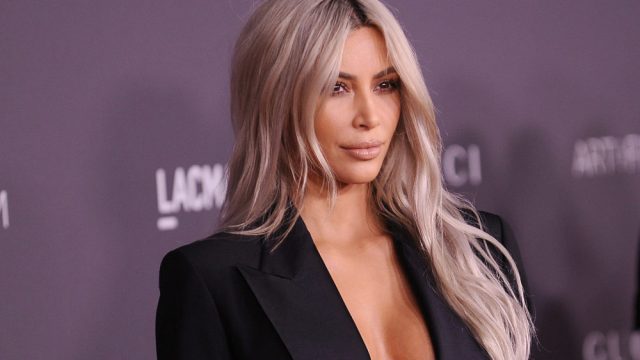 These days, Khloé Kardashian's happy, in love, and expecting her first child with boyfriend Tristan Thompson. But things haven't always been easy for Kardashian in the romance department (same, girl). After splitting from husband Lamar Odom in 2013 when she discovered he had been cheating on her with multiple women, she still stood by his side and helped him recover from a near-fatal overdose in 2015. She's also expressed that she'll always care for Lamar even though they're no longer together.
But in a new interview on BET's Mancave, Lamar was asked about his relationship with Khloé, and her sister Kim Kardashian did not like what he had to say.
In a sneak peek from the episode, Lamar was asked when he knew his relationship with Khloé was over, and said, "I understand when it's over, it's over. When she was with her second or third NBA ball player, I can see that." But he had nothing but kind things to say about Khloé's new baby on the way, adding, "I'm happy for her. She took care of me, she's going to be a good mother. She's a great woman."
However, Kim was none too pleased with his initial response, and took to Twitter to clap back.
OH SNAP.
Kim's response deftly calls out the fact that Lamar perhaps should have known things were over after Khloé caught him repeatedly cheating, as well as when countless reports surfaced about him soliciting sex from other women.
The post was also notable because it's rare to see Kim overtly throw shade at anyone — but we totally understand why she was quick to defend her sister.
You can watch the full interview clip of Lamar discussing Khloé below.
https://www.youtube.com/watch?v=qIXvh9rXWJs?feature=oembed
Let this be a lesson: Don't mess with the Kardashian ladies. They do not come to play.