Kim Kardashian took Chrissy Teigen and John Legend baby shopping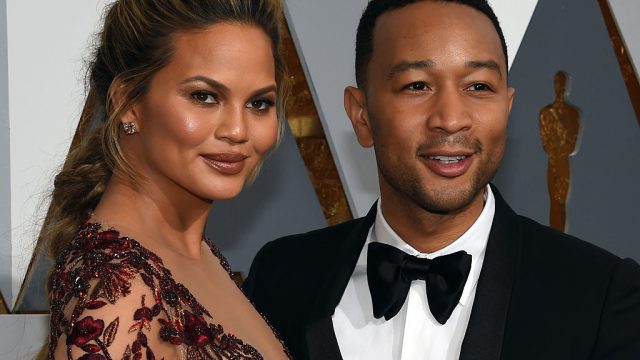 As every parent can attest, there's no one right way to get ready for a baby. But having Kim Kardashian take you shopping? You can't really get better than that.
When John Legend stopped by Jimmy Kimmel Live! on Monday night, he told Jimmy Kimmel all about how he and Chrissy Teigen are preparing for the big day, including a very special shopping trip lead by Kim and Kanye themselves.
https://www.youtube.com/watch?v=-KQ3qXkAQxM
When it came to their baby shower, John and Chrissy only asked for books, since they had already been sent tons of strollers and car seats and what not from brands–don't worry, they're giving all the extra stuff to charity.
However, you can never be too prepared, so Kim and Kanye, veteran parents, took the couple shopping for everything they never knew they needed. Kim showed Chrissy all the things that a new mom would want, and even though it was overwhelming, it was super helpful.
Even better? This definitely means there's a playdate in the future, and we can't wait for that adorableness to unfold.