The internet is (of course) completely divided over Kim Kardashian's latest Cher look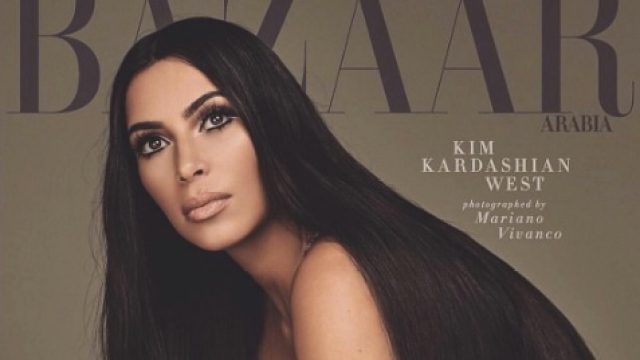 She's been on countless magazine covers starring as herself, but when Kim Kardashian dressed as Cher for Harper's Bazaar Arabia, it seemed not everyone was pleased with her portrayal of the music legend.
In a new cover shoot released yesterday, Kim served '70s Cher fierceness on the cover of the high-fashion glossy mag, but people were quick to criticize the shoot, as well as her recent Interview Magazine spread as Jacqueline Kennedy Onassis, expressing frustration that Kim is being compared to two fashion icons.
Kim's homage to her "#1 fashion icon" Cher was pretty spot-on IOHO, and we think both women are gorgeous in their own right. But of course, that doesn't stop the peanut-gallery on the interwebs from chiming in.
Some felt there's simply no comparison between the two: false false
Others saw the resemblance and think Cher and Kim look very much alike.
Some were quick to point out that Kim has been emulating Cher's style for several months now.
https://twitter.com/udfredirect/status/903228041920438274
false
While some simply hope Kim decides to channel them next. false
Kim herself says she "loves" the shoot and feels "so inspired" by her "style icon Armenian queen Cher," so we're going to go ahead and assume she doesn't particularly care what the haters think. And to that we say, YOU GO, GIRL!
We love seeing Kim's take on '70s Cher glamour, and think it was a lovely tribute to everyone's favorite glam queen.