Only Kim Kardashian could pull off yoga pants and a bralette to go to dinner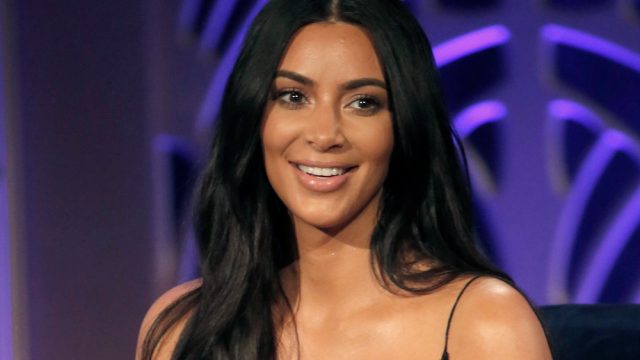 Kim Kardashian has gotten a bit more daring (if you can believe it) with her fashion choices lately. It's unclear, though, what's been driving this change. Is it just that she's feeling more confident? Is it Kanye? Is it that her tastes are changing? We're not sure. But, at any rate, we think she's been looking pretty incredible. Case in point, last night.
What? It sounds a bit strange, but she looks AMAZING.
Kim was seen in this outfit before hitting up Estiatorio Milos in Manhattan with BFF Jonathan Cheban and her longtime friend, Stephanie Shepherd.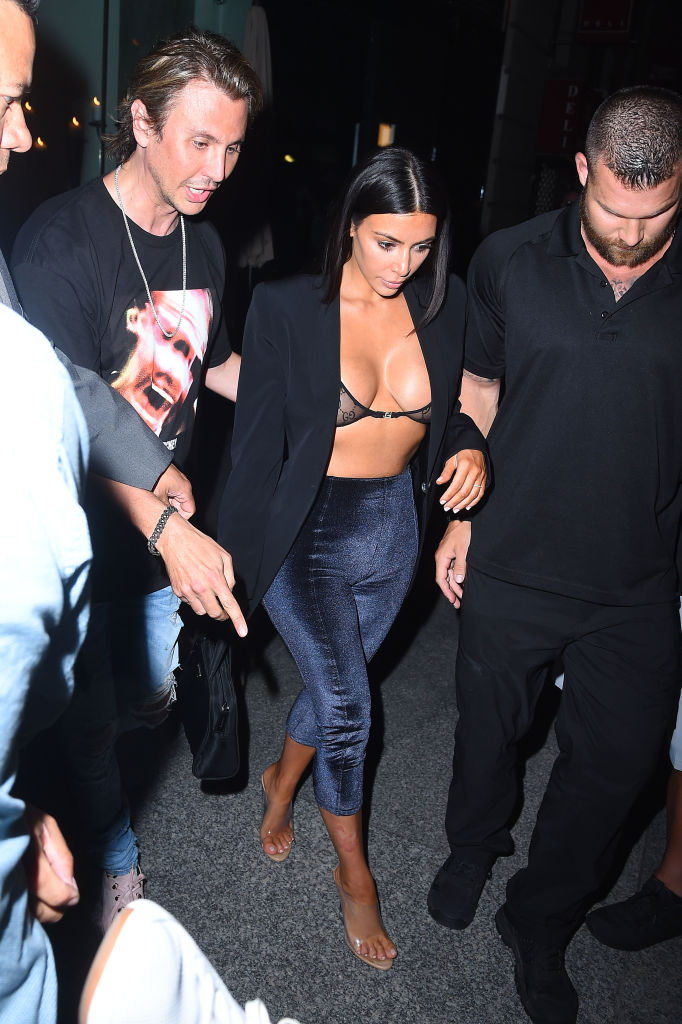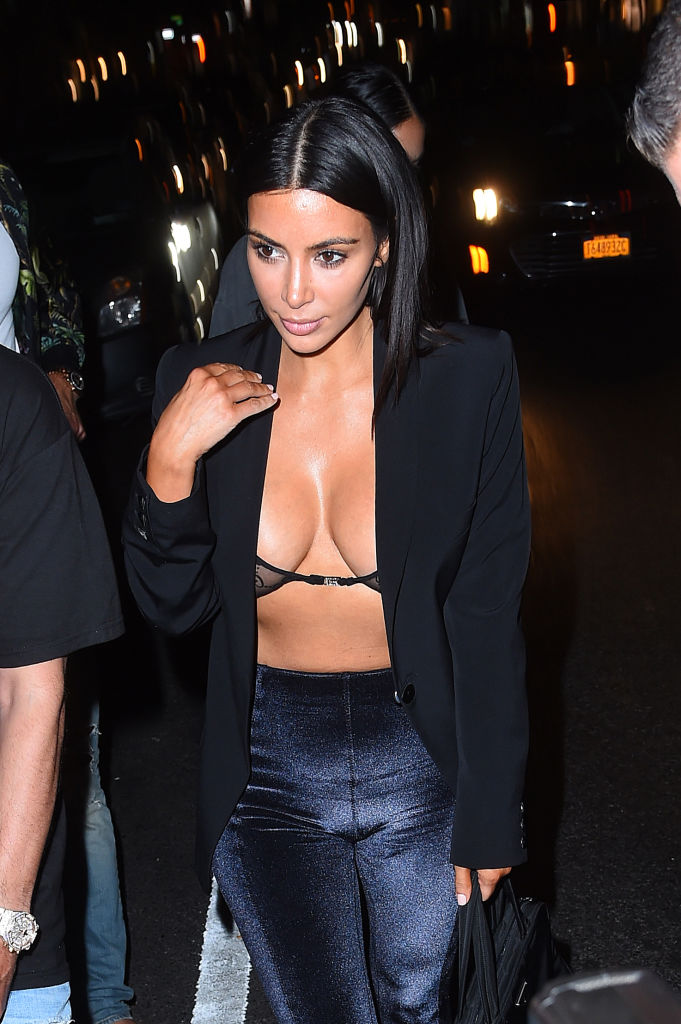 Super cute. We never knew wearing a transparent bra could look so…dressed up.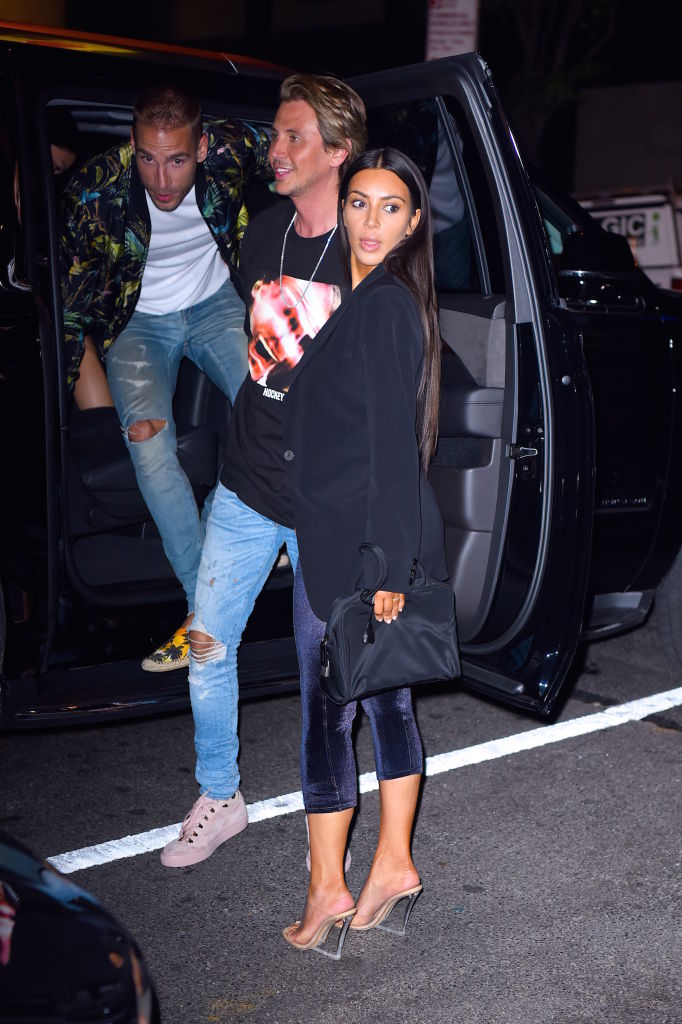 Also, can we talk about Shepherd's look? A sweatshirt dress and heels (to Kim's left below). Is this a trend now? Can we wear this out? Well, Kim wore a thermal dress to an interview, so I suppose this is a thing now.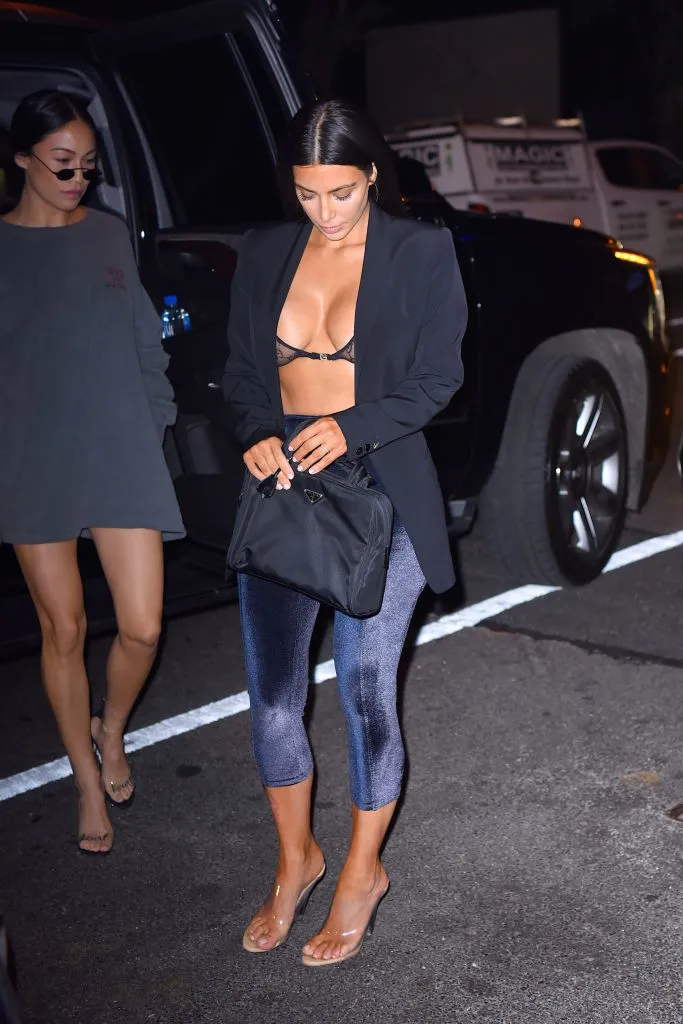 Wow.
Kim recently discussed her style with Vogue, saying, "I love finding vintage pieces…That's what I love to do. I go to all these random vintage stores and look online. I'm a big online shopper in finding different vintage vendors."
The entrepreneur also said that she's been eager to try out lighter colors, although we haven't seen much of this as of yet.
She joked, "I know you can't tell because I'm wearing black, but I'm excited to go lighter. I love my nudes and whites and blushes. I don't really go for trends and the florals and patterns.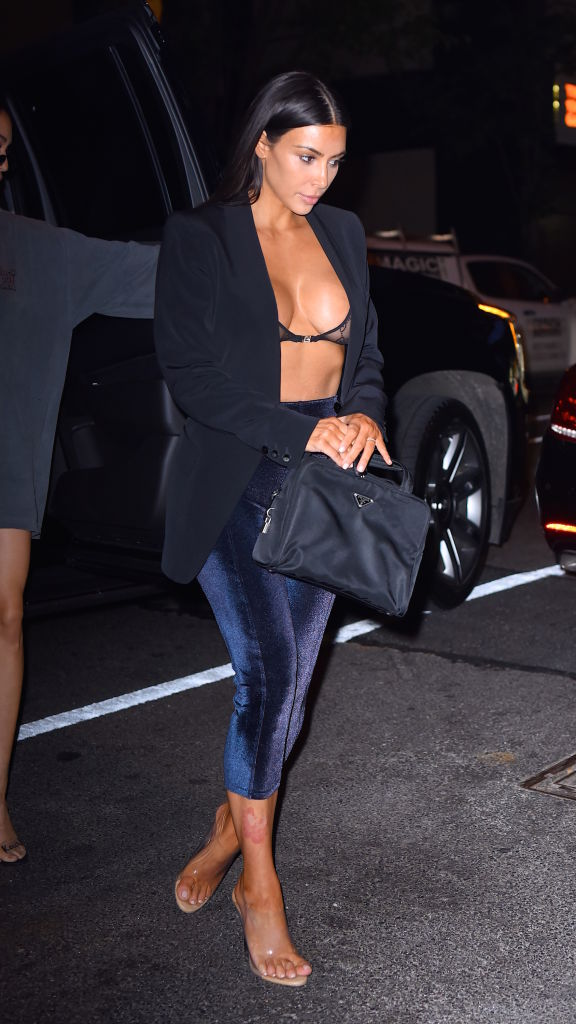 We would love to see Kim in lighter colors, even if we are loving this look.