Kim Kardashian bought all the baby girls in her family tiny Louis Vuitton bags, and adopt us?
Potentially running for the "Best Aunt" award, Kim Kardashian decided to give all the baby girls in her family tiny matching Louis Vuitton purses. Most of the young girls in the Kardashian/Jenner brood are under the age of one, but 11-month-olds need something to carry their Chapstick and Advil, right? We can't comprehend the Kardashian level of cash that was involved in this purchase, but the tiny colorful Speedy bags that Kim bought are really cute, tbh.
Stormi Webster is already a huge fan of her new handbag. Kylie Jenner shared a video of her daughter playfully tossing the bag over her shoulder like, "Mom, take me to the Calabasas mall, I'm ready!"
https://www.instagram.com/p/BsZVNnyHgy1
Kim said she picked up the eight purses when she was in Japan (she and Kanye West went to Japan at the end of November to visit Takashi Murakami's art studio), and although her baby purse splurge seems low-key crazy, Japan does have tax-free shopping for tourists and there are designer stores literally everywhere in Tokyo, so this adds up. I mean, who wouldn't buy eight tiny LV purses for babies while in Japan?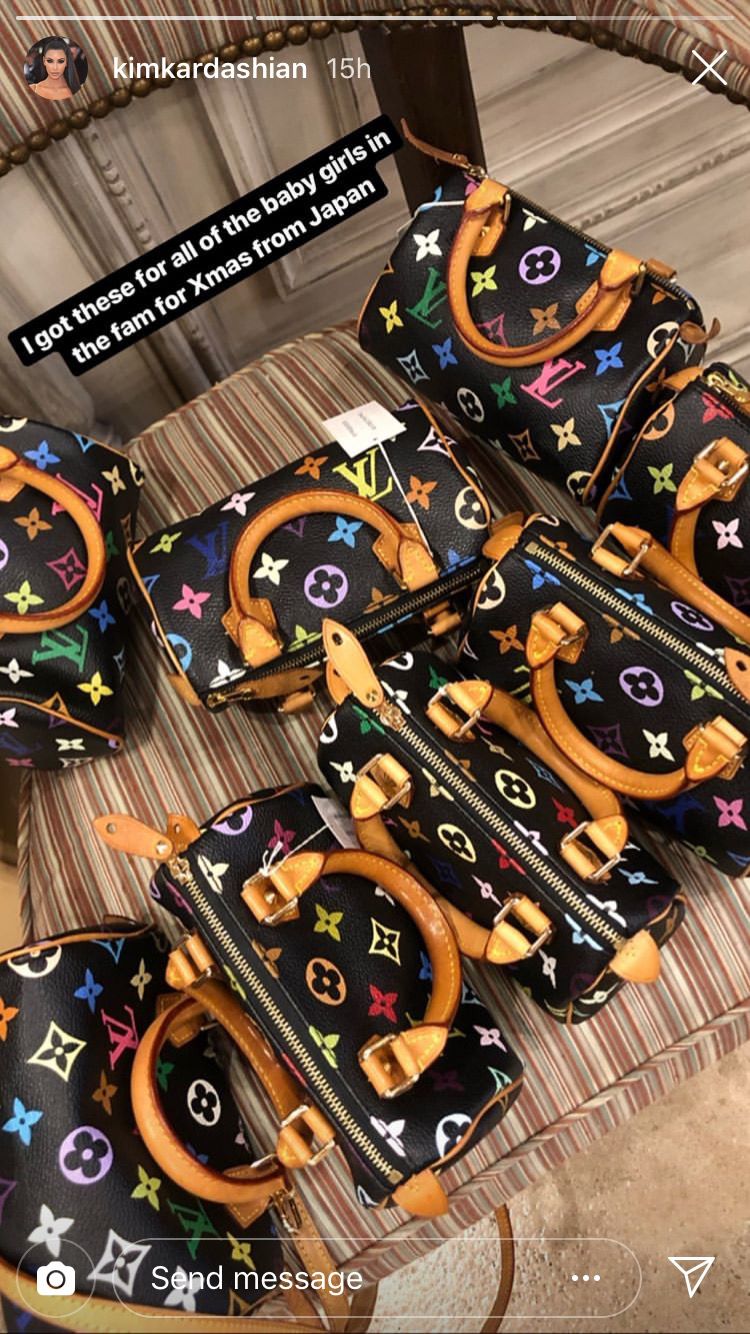 Since Kim only bought these for the baby girls, what did Saint West and Mason and Reign Disick get? Nothing? Not even a little LV backpack? Wow.
The verdict is still out on whether these bags are the real deal or a fantastic knock-off, but we're thinking that these are the real thing. After all, this is the same woman who produced actual snow at her Christmas party.